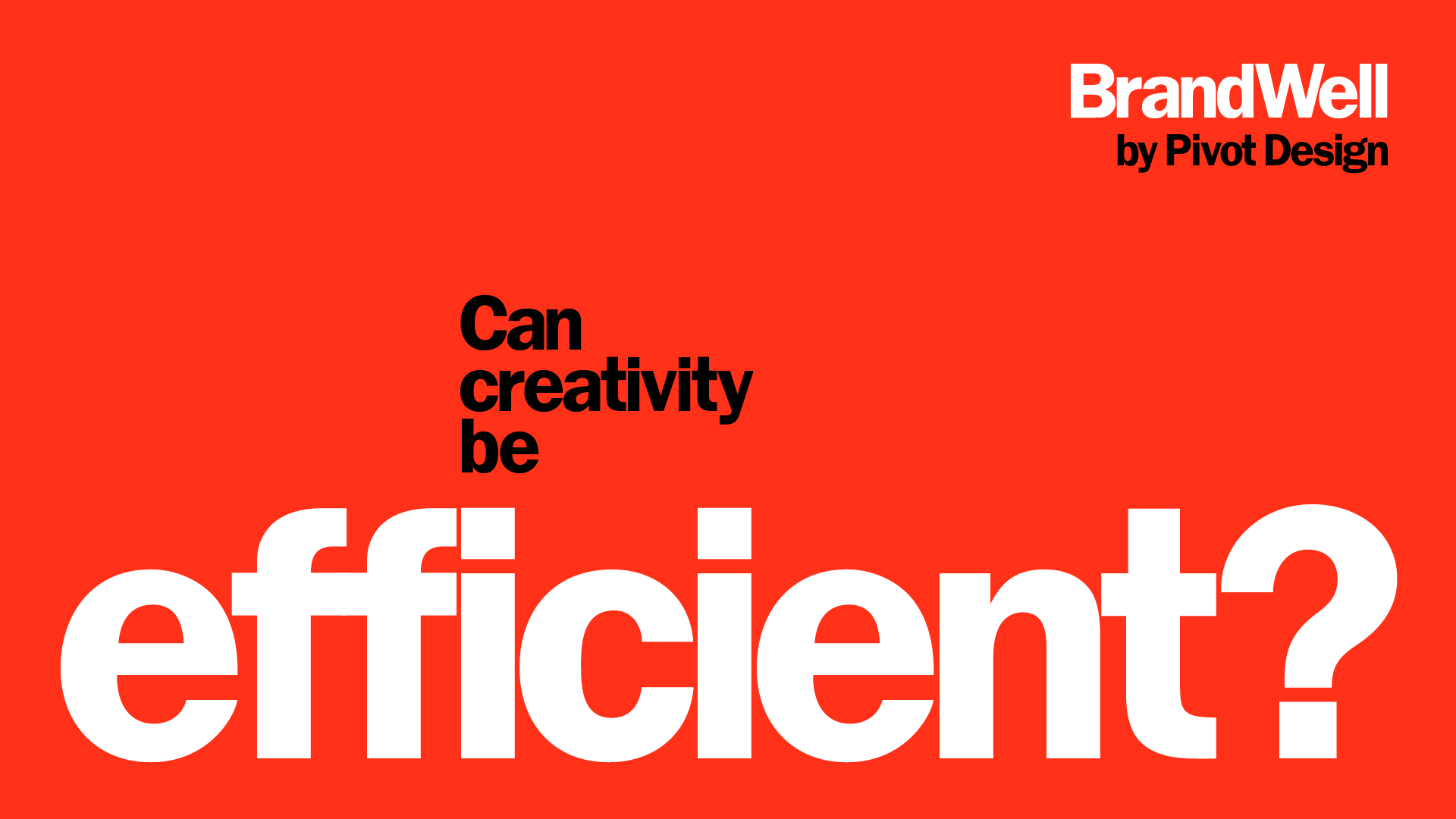 Ask anyone at Pivot my mantra and they can tell you: "Let's f—ing go." It's who I am and how I lead. I want us to be strategic and smart, and always moving forward. Get to market. Test and learn.
This mindset has really worked for us. As one of the industry's few independent creative agencies, Pivot has built a competitive advantage around efficiency. In fact, clients often turn to us after starting with a large agency, only to be disappointed with their responsiveness and creative.
I've always believed that a creative agency can be efficient. And in today's environment, it's an absolute must. At Pivot, efficiency is about focusing our time and talent where it makes the most impact. Here's how we do it.
Meet with purpose.
Branding is a collaborative effort. Meetings come with the territory. We make them work for us. Every meeting must serve a purpose. Set the objective in the invite; identify the meeting lead. And if you don't need to be there, it's ok to excuse yourself.
Choose progress over perfection.
Thinking, solving, creating. Our work isn't a straight line. But it's always about forward motion. Put pen to paper. Iterate. Share what you've got, spark someone's thinking. In the process, you'll advance your own.
Optimize the moment.
The moment is always in front of us to drive things forward—so take it! I ask our teams to focus on what we know vs what we don't (often it's enough to start). As we start to work the problem, we better understand the information gaps that need to be filled.
Make decisions, move forward.
Exploration is vital to our work. Yet we have finite time and money to do what we need to do. Know when it's time to pick a lane so the work can move forward with focus and strength. Decide! You can still adjust and refine.
Start with the end in mind.
Efficiency is not about working blind without a plan. We work backwards from the destination. This gets the team marching in the same direction, optimizing resources and avoiding swirl.
Trust your team.
Every one of us adds unique value. We empower each other to do our best work, and create handoffs that set up everyone for success.
Does your brand need to move with more speed and ingenuity? We'd love to help.
Get in touch at getstarted@pivotdesign.com.