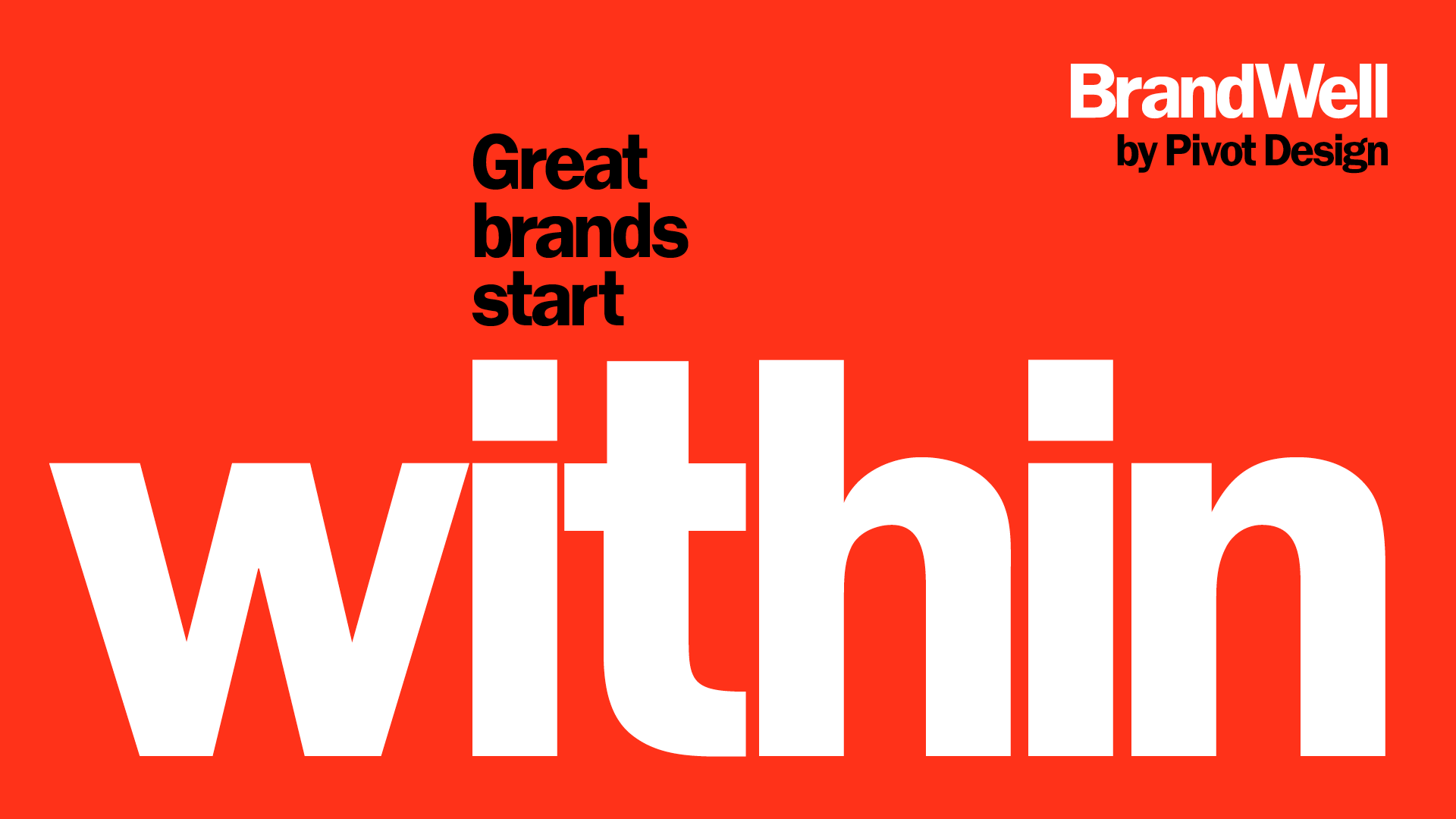 Your most important audience isn't who you think.
After decades spent working with hundreds of health and wellness organizations, Pivot has dug deep into a lot of employee culture. We've seen it all, up close and personal—from the stability (and silos) of Fortune 100s to the ambition (and chaos) of newly minted start ups. We've witnessed how a deeply committed workforce can smooth over product or service shortcomings, and watched dysfunctional teams sour the reputation of a best-in-class offering. These experiences have shaped our belief that employee culture is a brand's single most important difference maker.
Which makes employees a brand's single most important audience.
A strong employer brand lifts up every corner of the enterprise. Most obviously: recruitment. According to a LinkedIn study, 80 percent of talent acquisition managers believe employer brand has a significant impact on the ability to hire great talent.
Strong employer brands give voice to company values and help candidates gauge alignment with their own. When values are clear and inspiring, they naturally flow through every aspect of the employee experience. The best brands walk the talk, which builds trust and deepens personal investment. Ultimately, this circles back to recruitment once more: the same LinkedIn study found that a strong employer brand can reduce cost per hire by as much as 50 percent.
Then there's the positive effect highly engaged employees have on end-user customers. From Harvard Business Review: "It's time for leaders to double down on the idea that the employee experience is now the key driver of the customer experience. According to PwC, companies that invest in and deliver superior experiences to both consumers and employees are able to charge a premium of as much as 16 percent for their products and services."
And now for what may be an unpopular reality: great employer brands take work. They don't just happen, nor are they something to check off the list post launch event. They're the result of deliberate, consistent effort that's prioritized by leadership and activated by every person in the organization. You've got to put in the reps.
Pivot starts every employer brand engagement in the same place: the brand purpose. How is the organization explaining the reason it exists? Typically, this needs (a lot of) love to get to a place of conviction and meaning. But it's always time well spent.
With authenticity as the foundation, something real and inspiring can begin to take shape—and take hold. From that point onward, these four principles guide the rest of our way.
Customize, don't generalize.
Though working at your organization is something they all have in common, don't make the mistake of thinking about your employees as a single, homogenous group. Like any audience, your employees represent a spectrum of diverse individuals and their motivations vary greatly. Map your experience design to audience insights; where their heads are and what resonates for them. We create personas to bring to life unique profiles and better understand specific mindsets, expectations, and values.
Get real.
Spare everyone the corporate jargon and platitudes. The best employer brands are heartfelt and real. Speak with passion and conversationality. Lean in to what your brand stands for—own it! Be candid with your employees about the vital role they play in making your brand promise real, and let them know you need them. Invite their input. Act on it.
Stay connected.
Install different mechanisms to help you assess the pulse of your culture on an ongoing basis. Surveys, employee social media, office hours, manager forums—even a lo-fi suggestion box. Create a mix based on what works for your people, their communication preferences, and locations. Give them options.
Play the long game.
Employer brands are never done. Repeat: employer brands are never done. Like anything alive and dynamic, employer brands need continual attention and care, and ebb and flow based on factors inside and outside the organization.
Plan for ongoing resources: time, budget, hearts, and minds. Who owns the employer brand? Everyone needs to, but frontline ownership is best shared by HR and marketing. These practice areas are responsible for the happiness of the humans your brand relies on, and creating a fulfilling experience for them all.
Pivot helps health and wellness organizations build great brands from the inside out, from targeted programs to spark team engagement to global launches. We'd love to share some of our employer brand work. Get in touch at getstarted@pivotdesign.com.