Sterling Bay
Space to be bold.
Sterling Bay has always seen real estate differently. They find potential where others can't, from neglected landmarks to overlooked city blocks. What began with trailblazing projects in Chicago has grown into a national portfolio of office, retail, residential, and life sciences properties—each more ambitious than the last.
Pivot has been the strategic design partner for Sterling Bay for more than 10 years. During this time, we've helped them build one of the most recognizable brands in real estate. As their business has expanded, we've evolved the brand to flex with it, most recently shifting toward a "branded house" model to seamlessly scale and enter new markets. Across corporate and culture initiatives, properties, and developments that redefine communities, we've helped Sterling Bay come to mean space to be bold.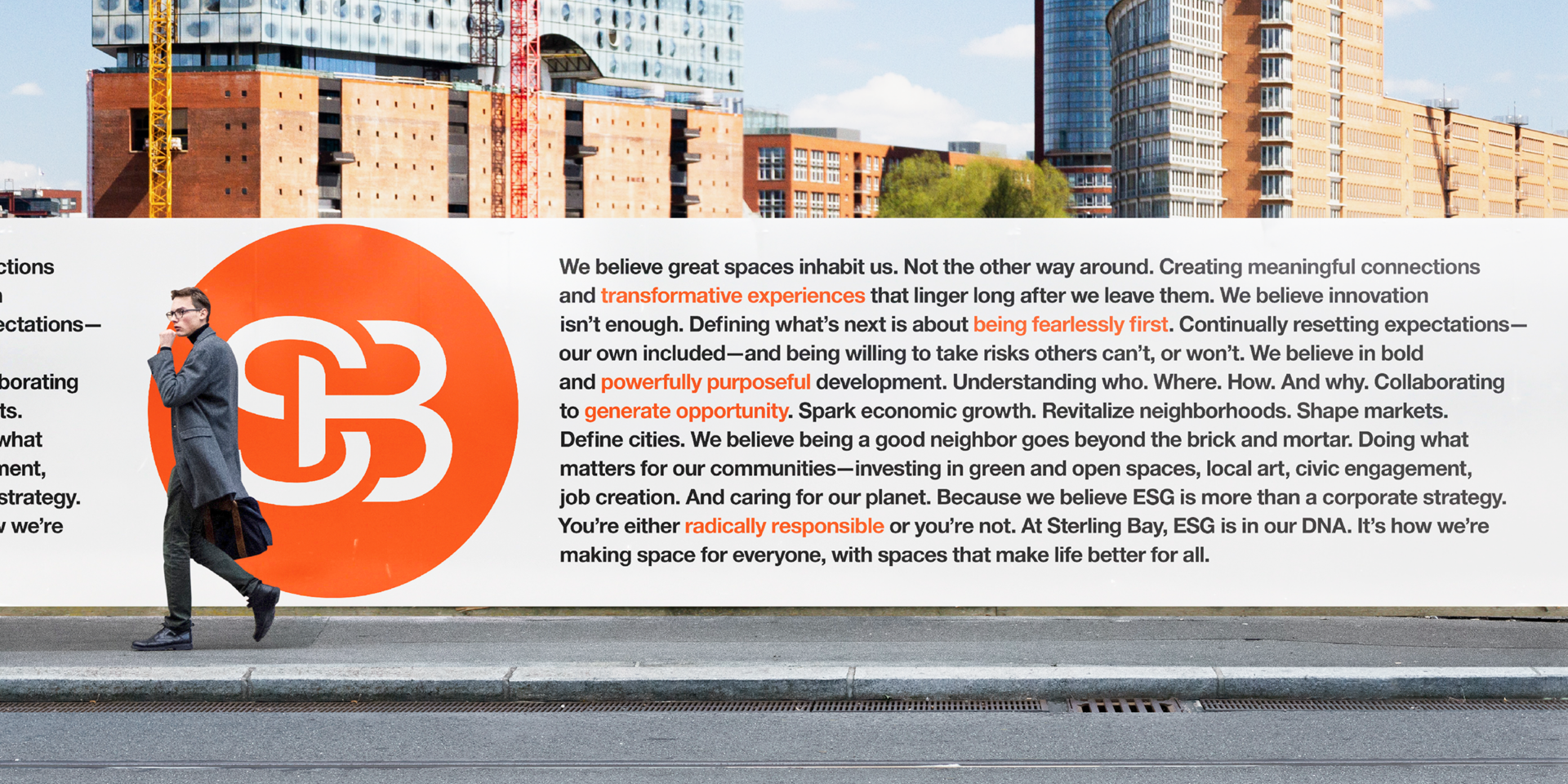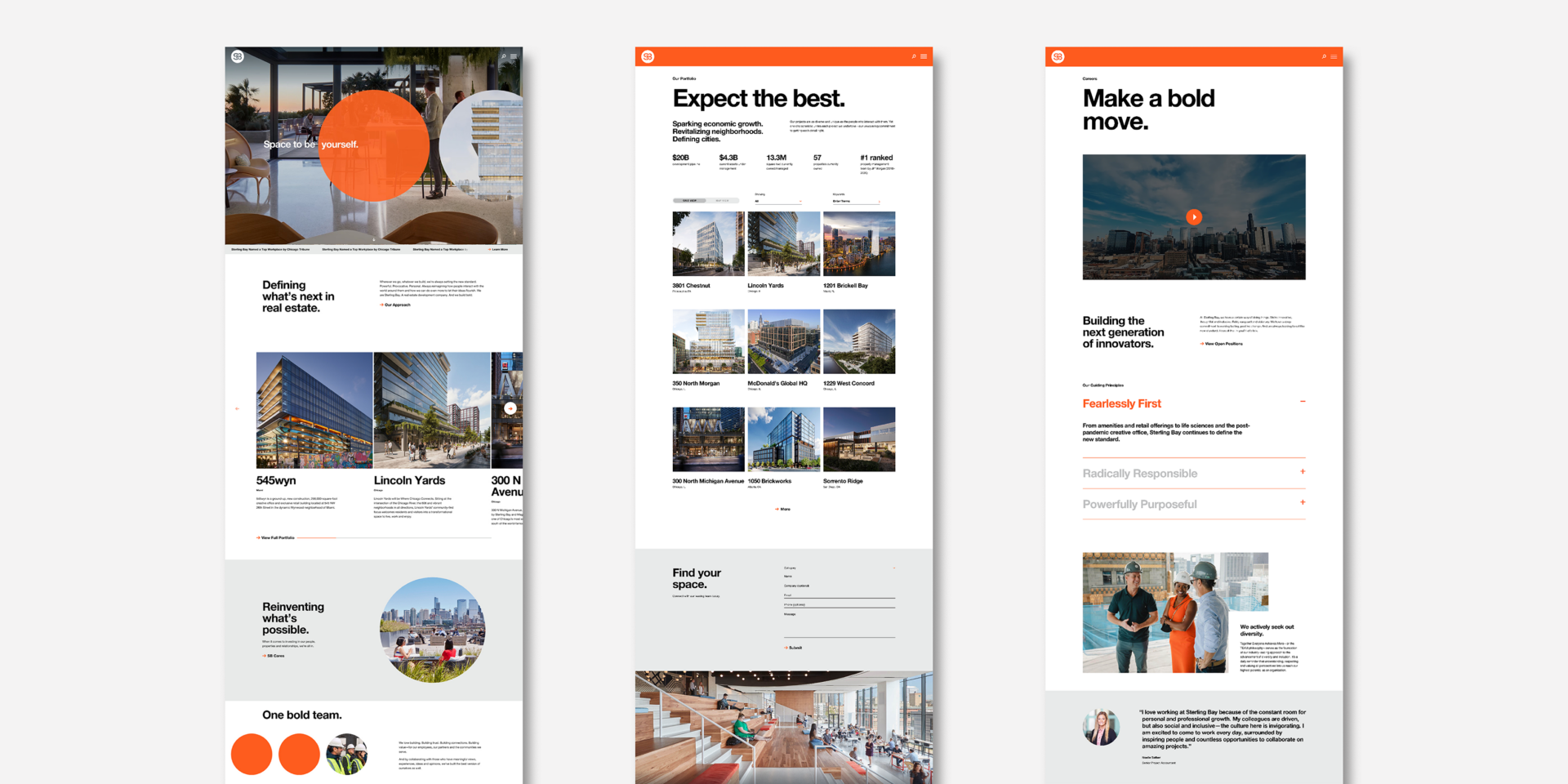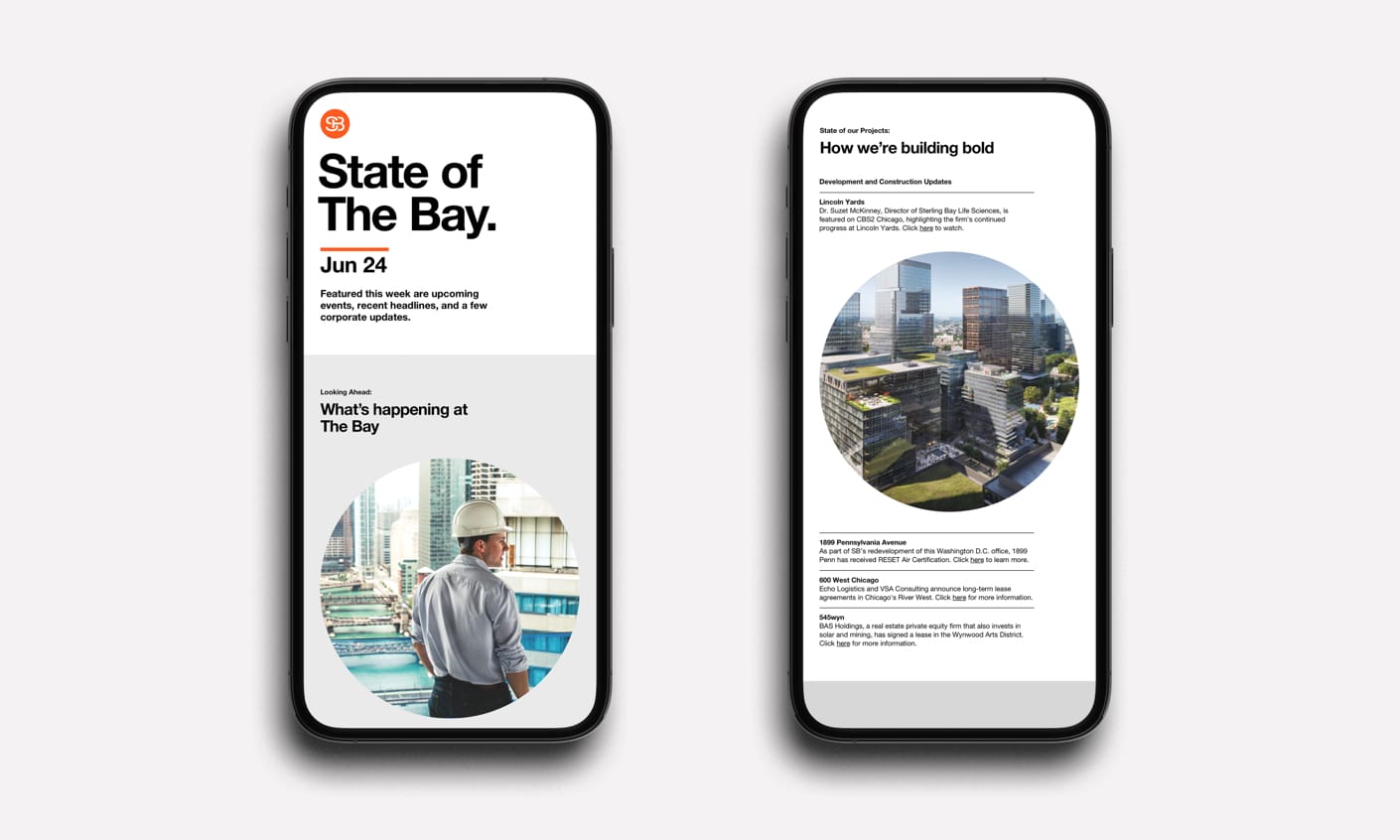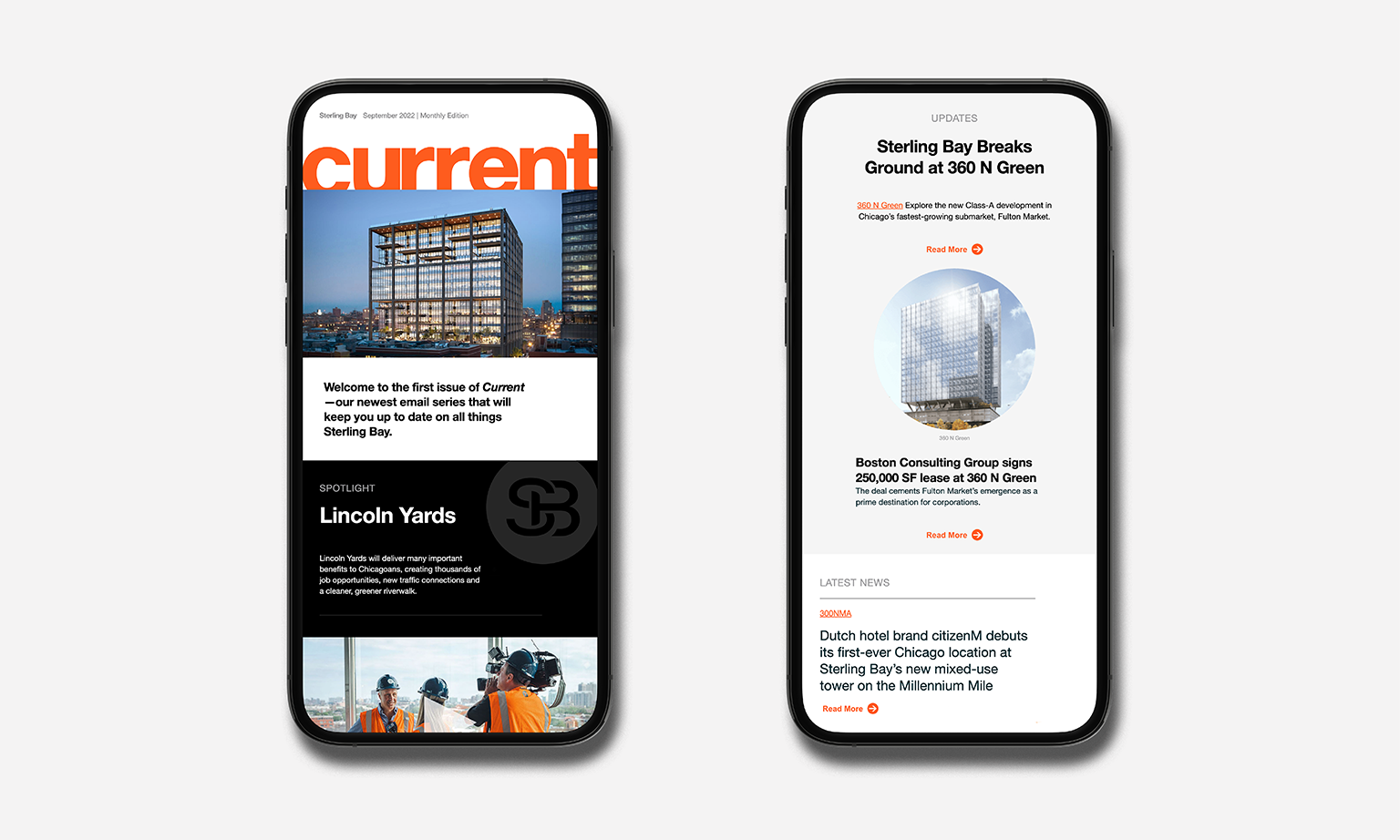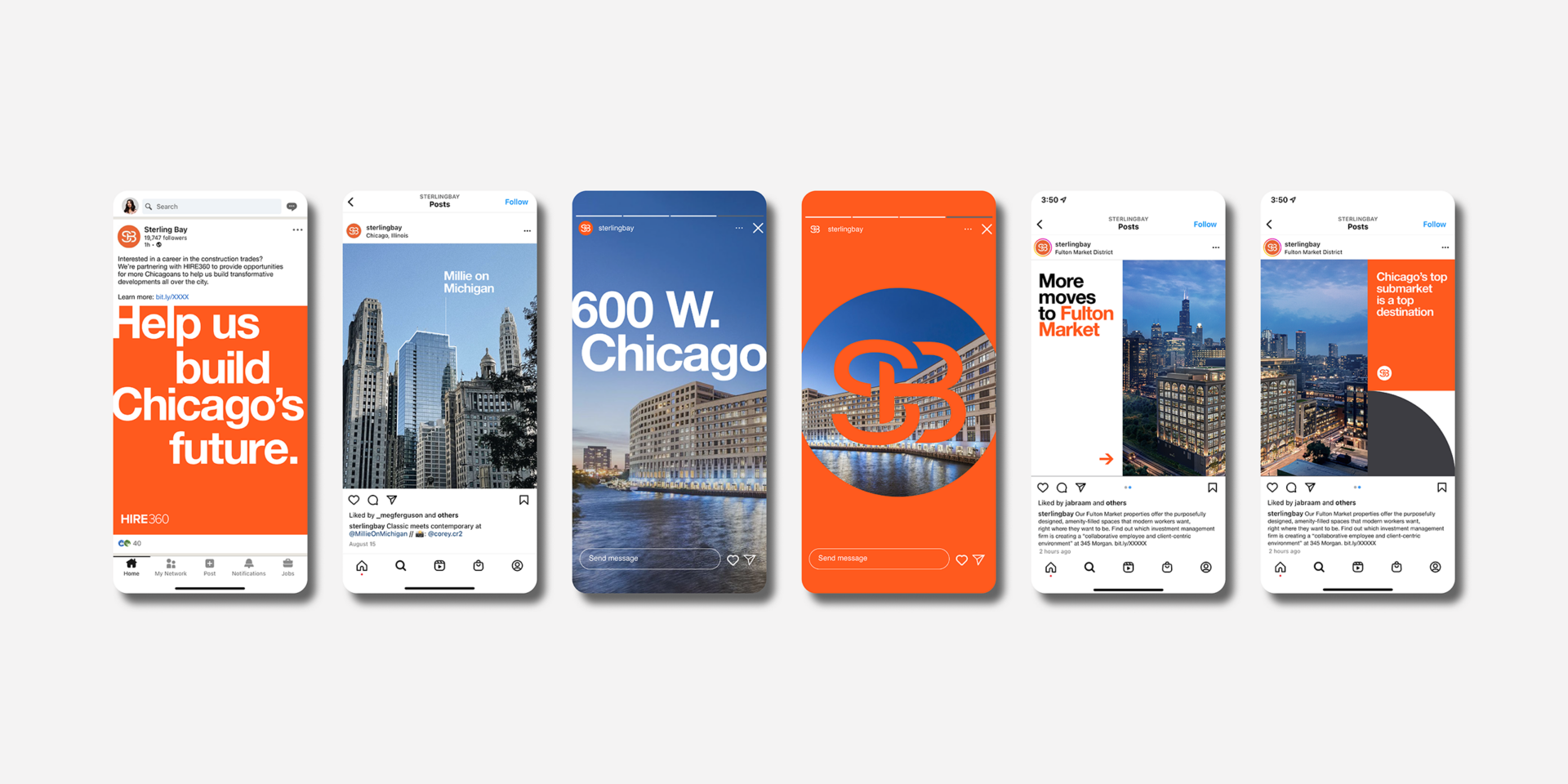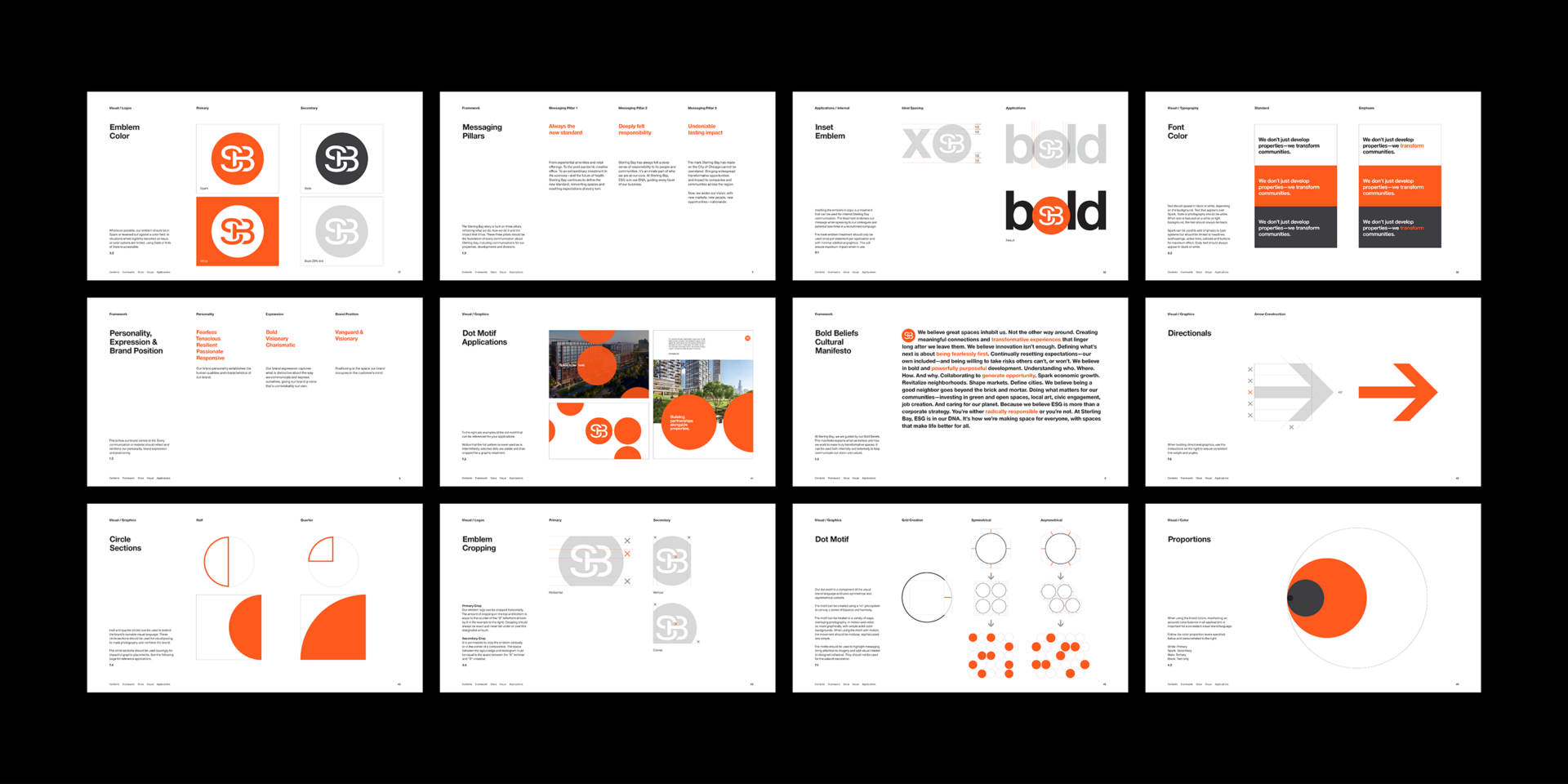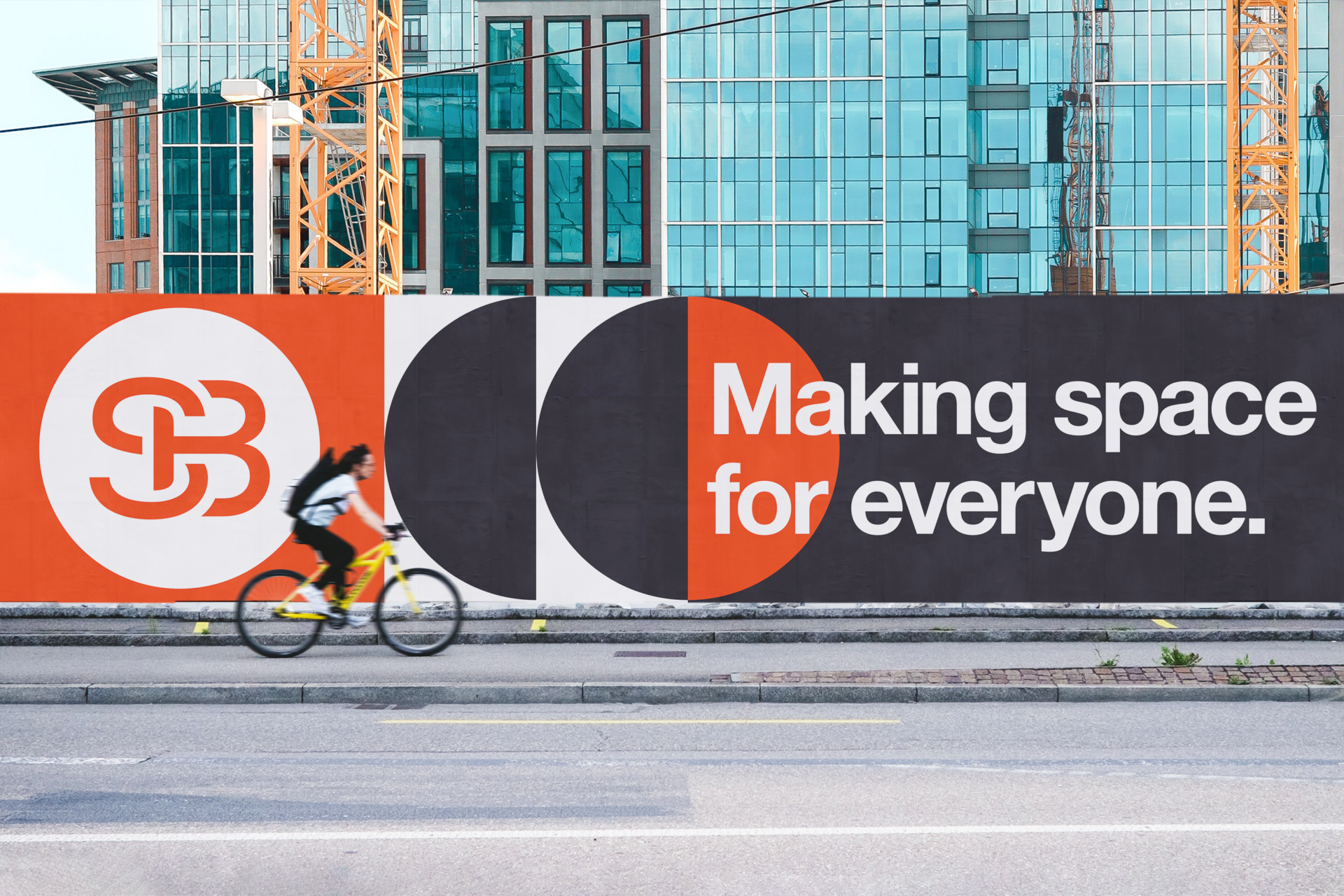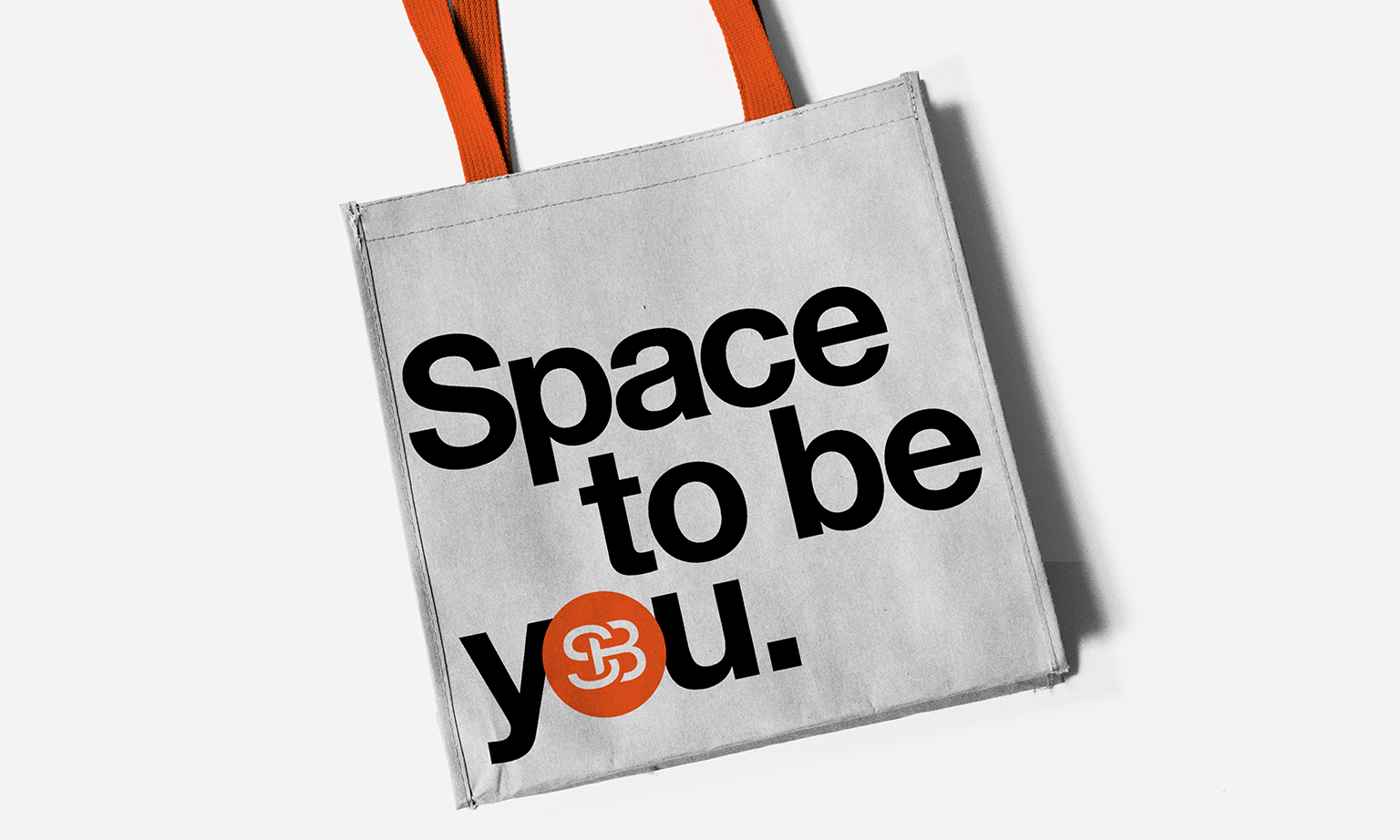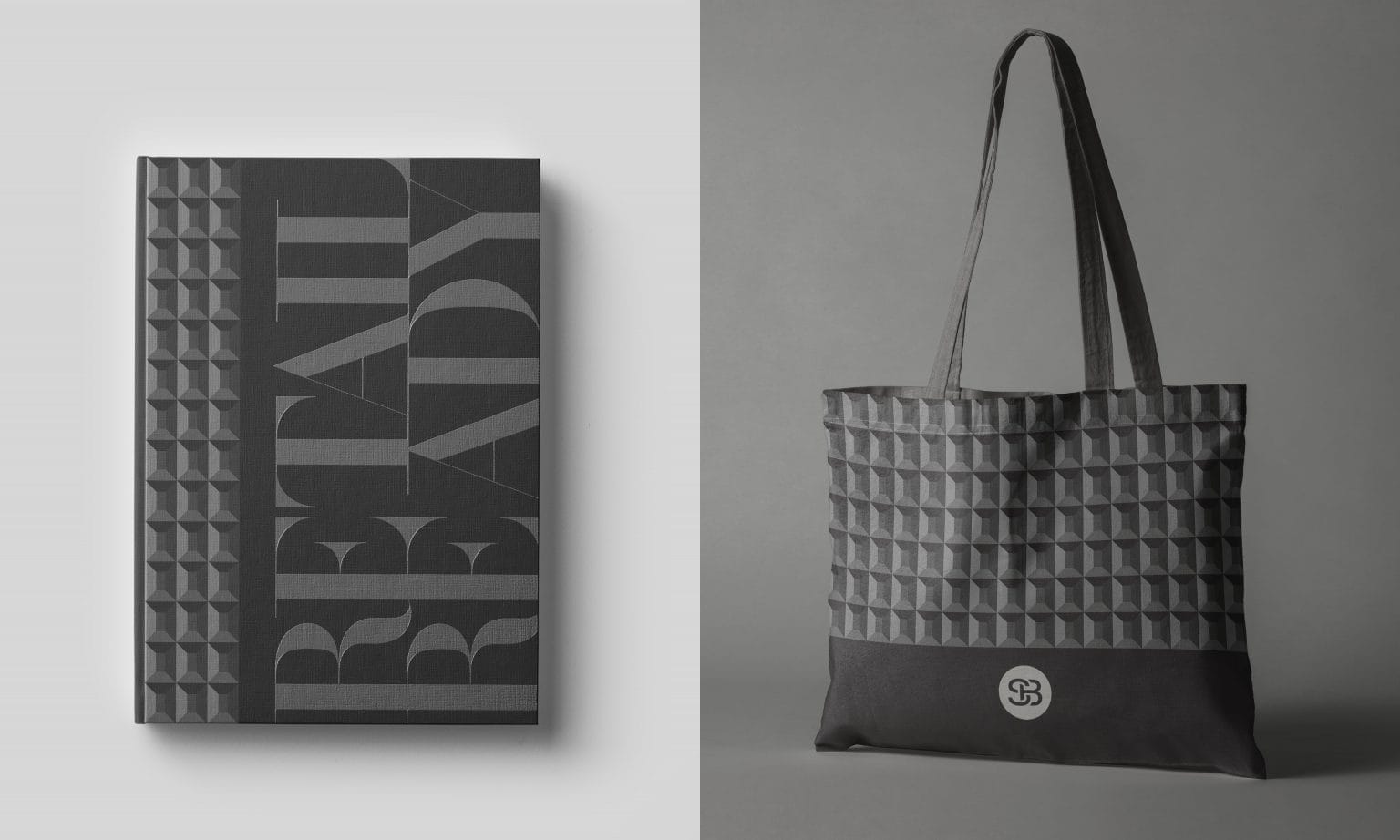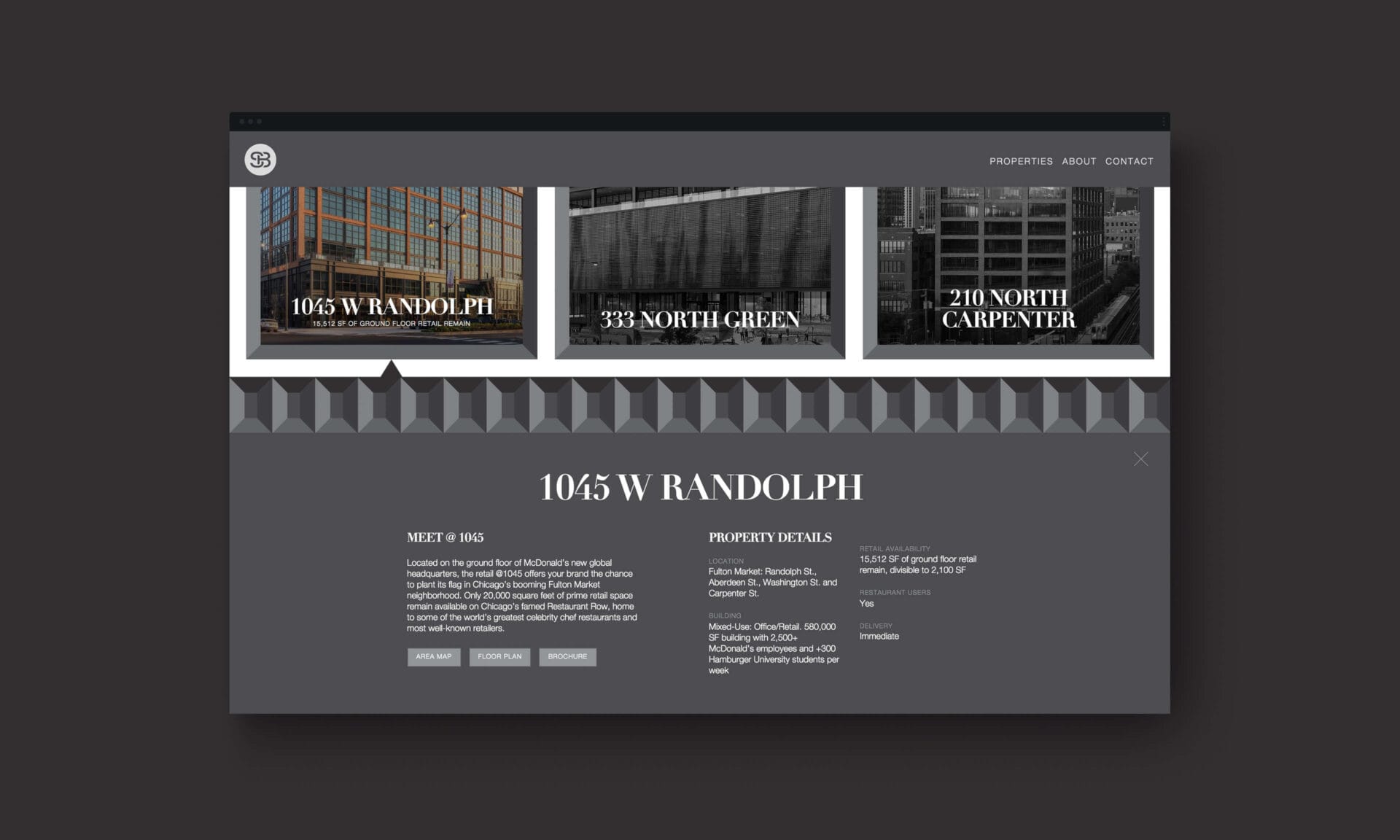 Brand architecture
Naming convention
Corporate identity
Brand voice & messaging
Visual expression
Website
Video
Environmental branding
Pivot is our go-to agency partner, responsible for our corporate brand and many of our high-profile developments. Our business is fast-moving and demanding, and we can't say enough about the value Pivot continually delivers for us.
Andy Gloor
Chief Executive Officer