Ichnos
Pharma goes against type.
A biotech startup with a starkly different point of view, Ichnos Sciences set out to disrupt the pharma industry on every level. Focused on oncology and autoimmune disease, the company develops groundbreaking, holistic therapies that enhance the body's own ability to detect and kill disease.
Ichnos turned to Pivot to create its brand from the ground up. With the Ichnos name already in place, we leaned in—way in—to its Greek origin: footsteps. Next came inspiration from an unlikely object: the typewriter, a metaphor for the company's drive to write a better future. To further convey the company's originality, Pivot developed a custom typeface for Ichnos. Across the branded landscape, we pared down the expression to its purest form. Black and white. Stark clarity. And paradigm-shifting differentiation from the global pharmaceutical landscape.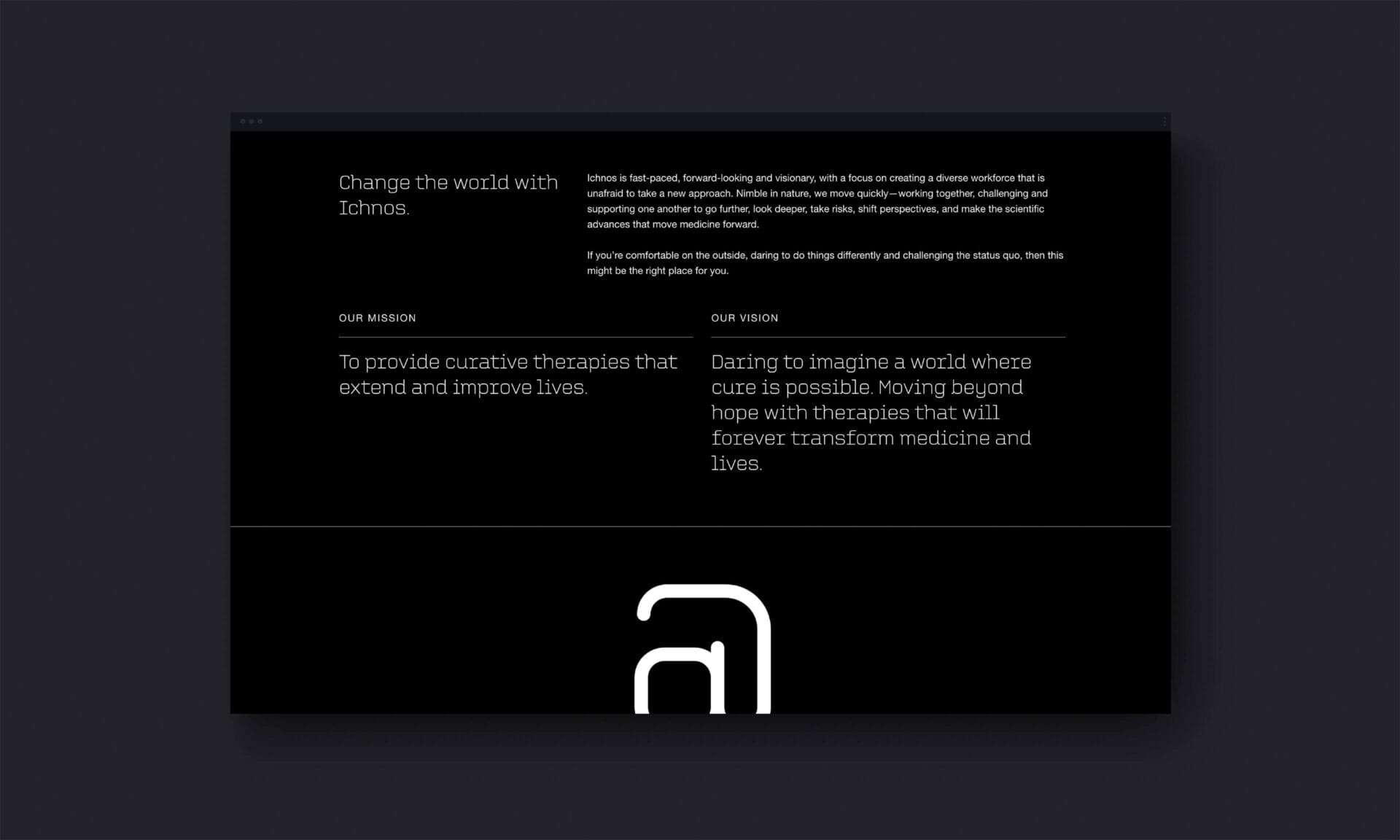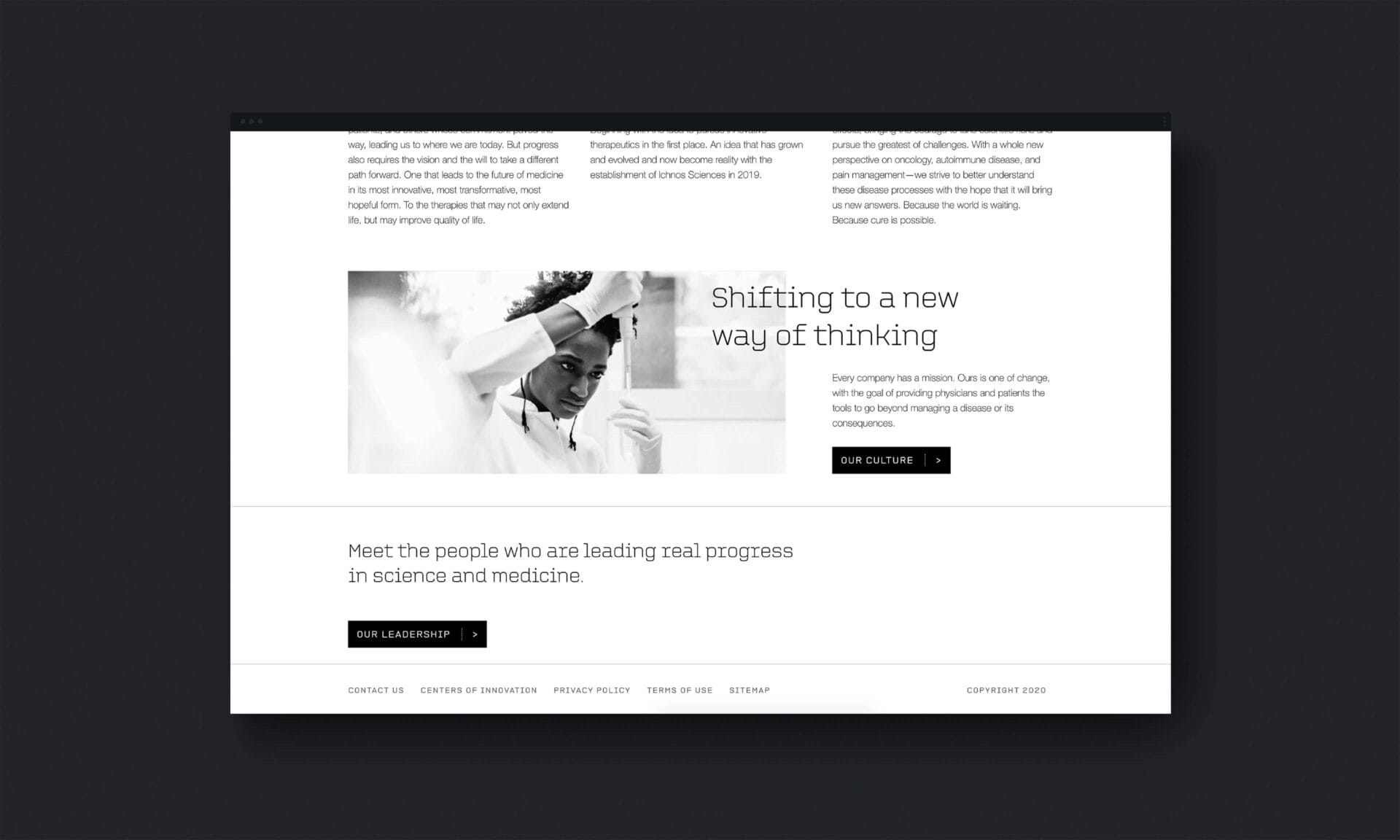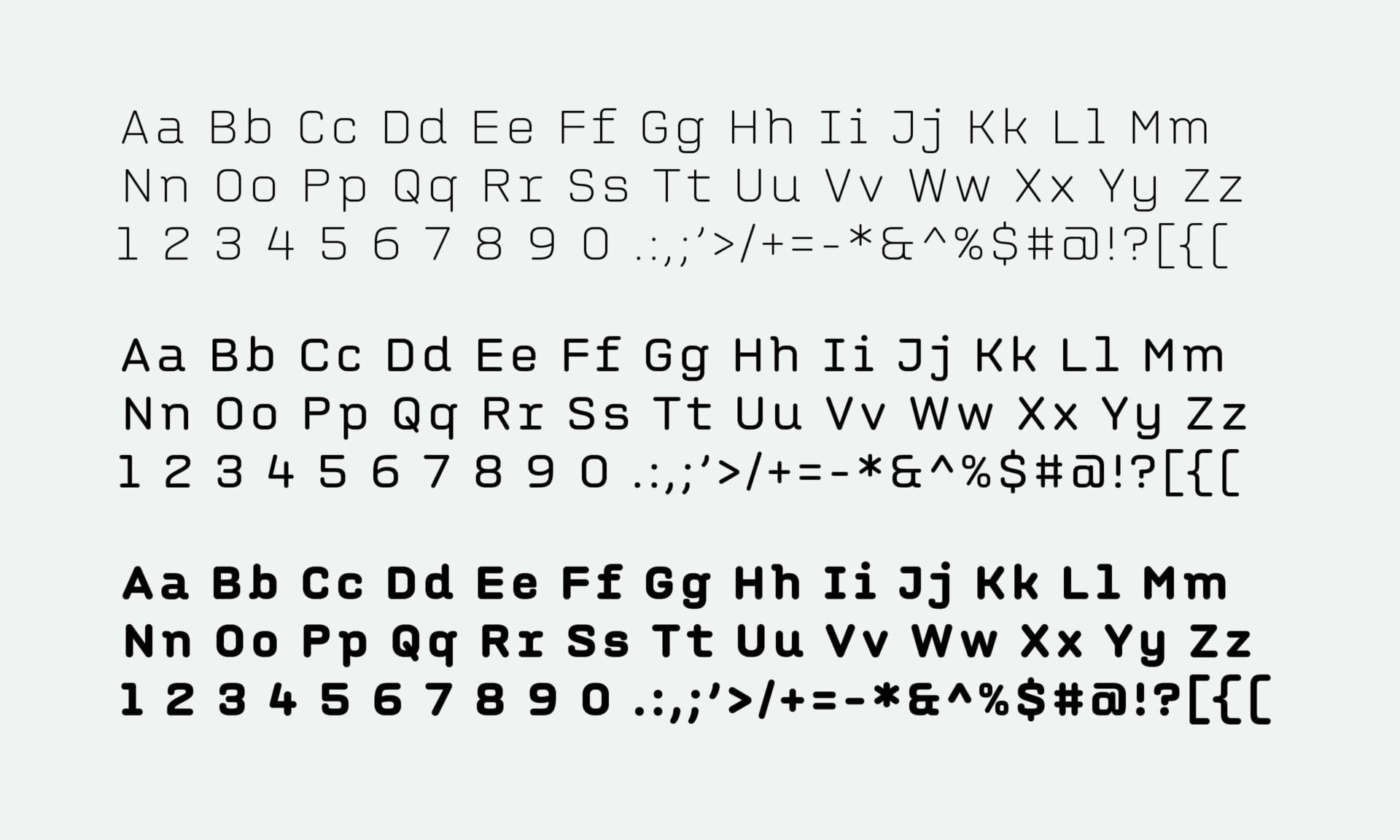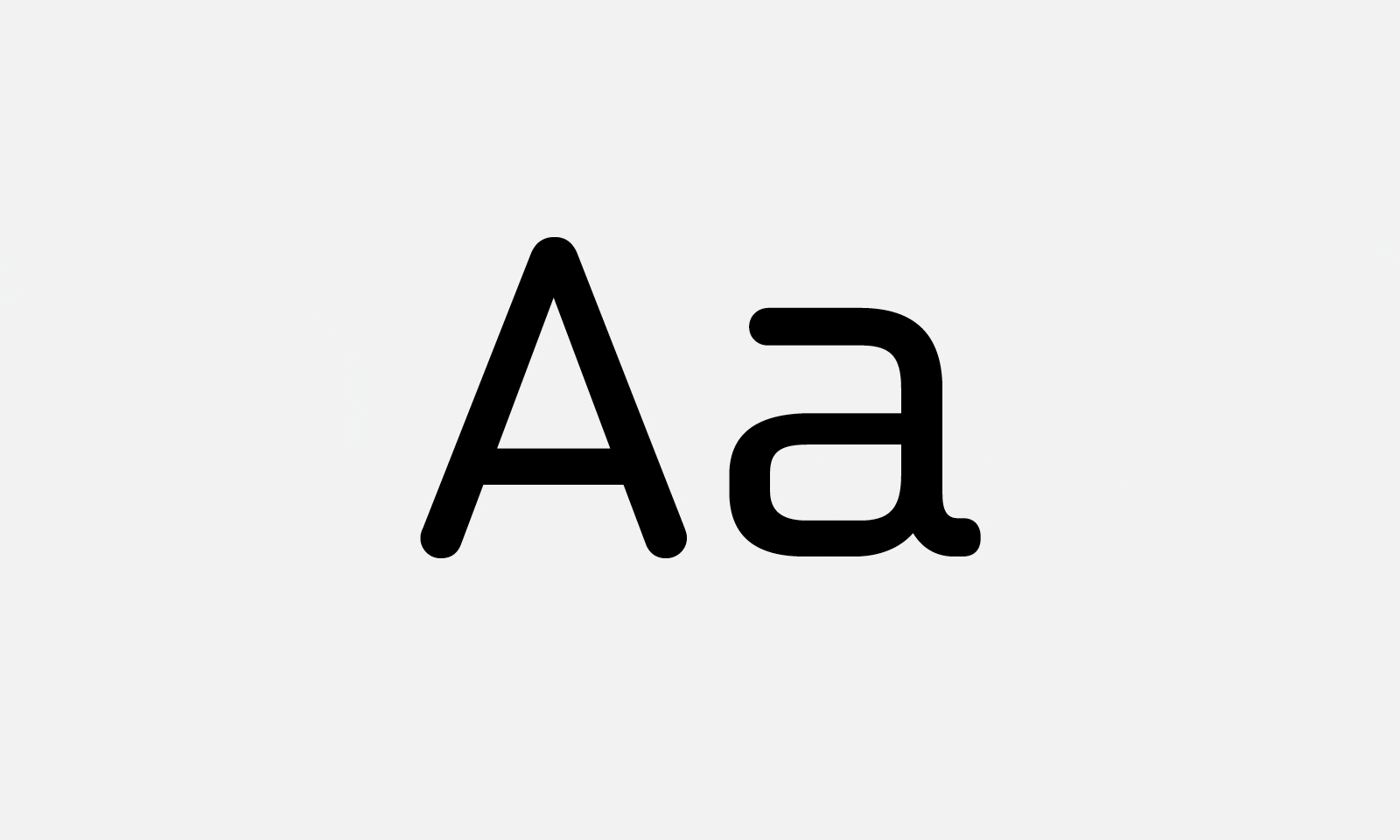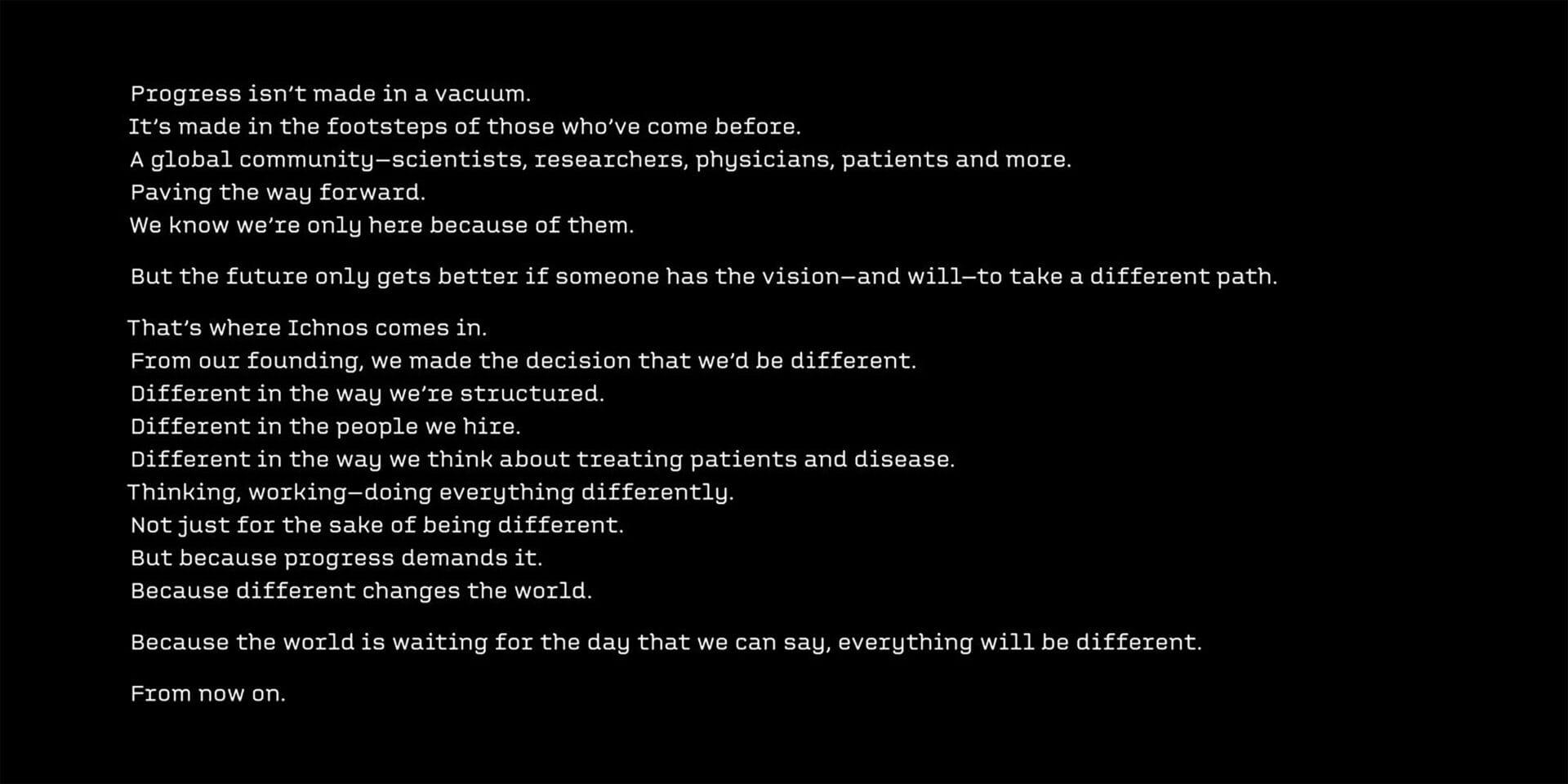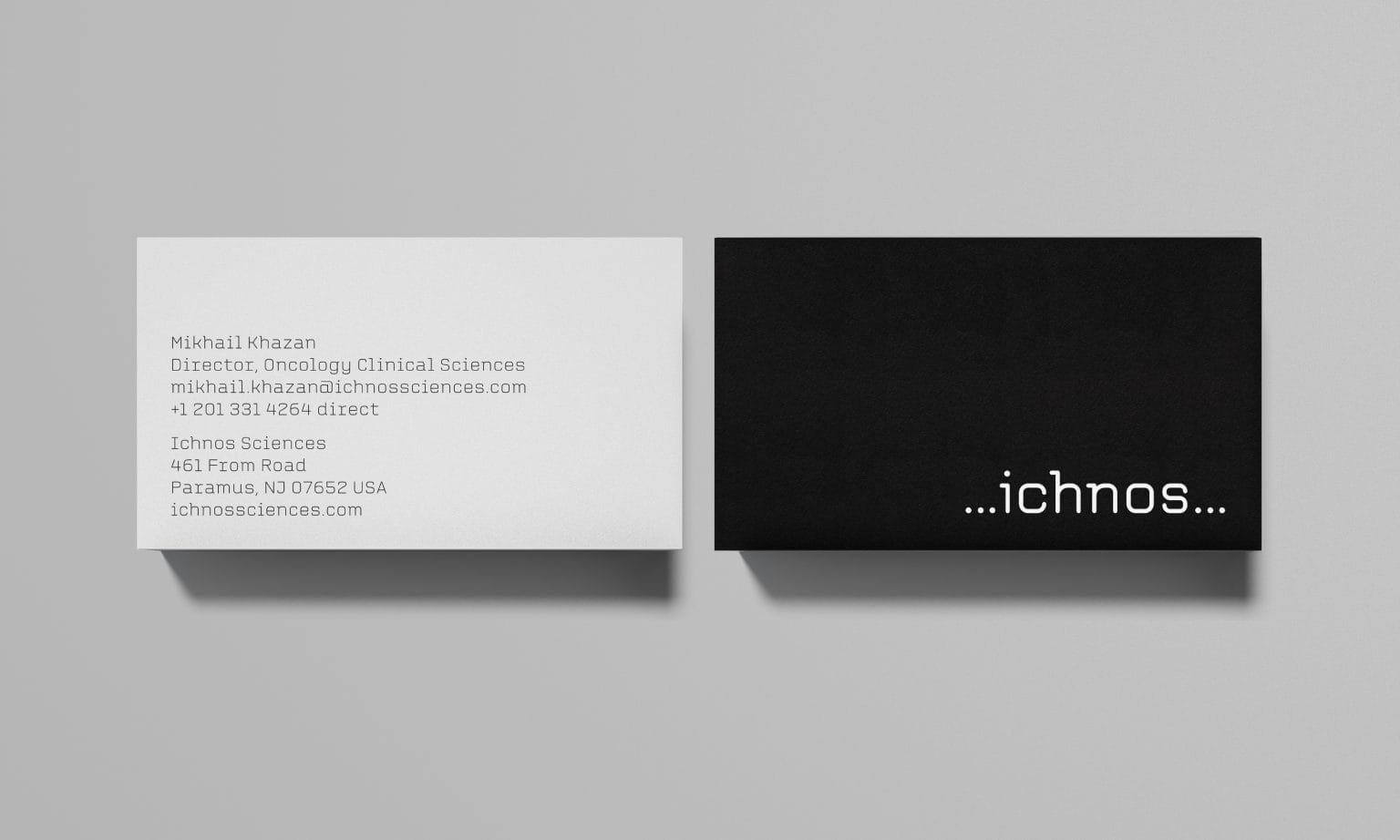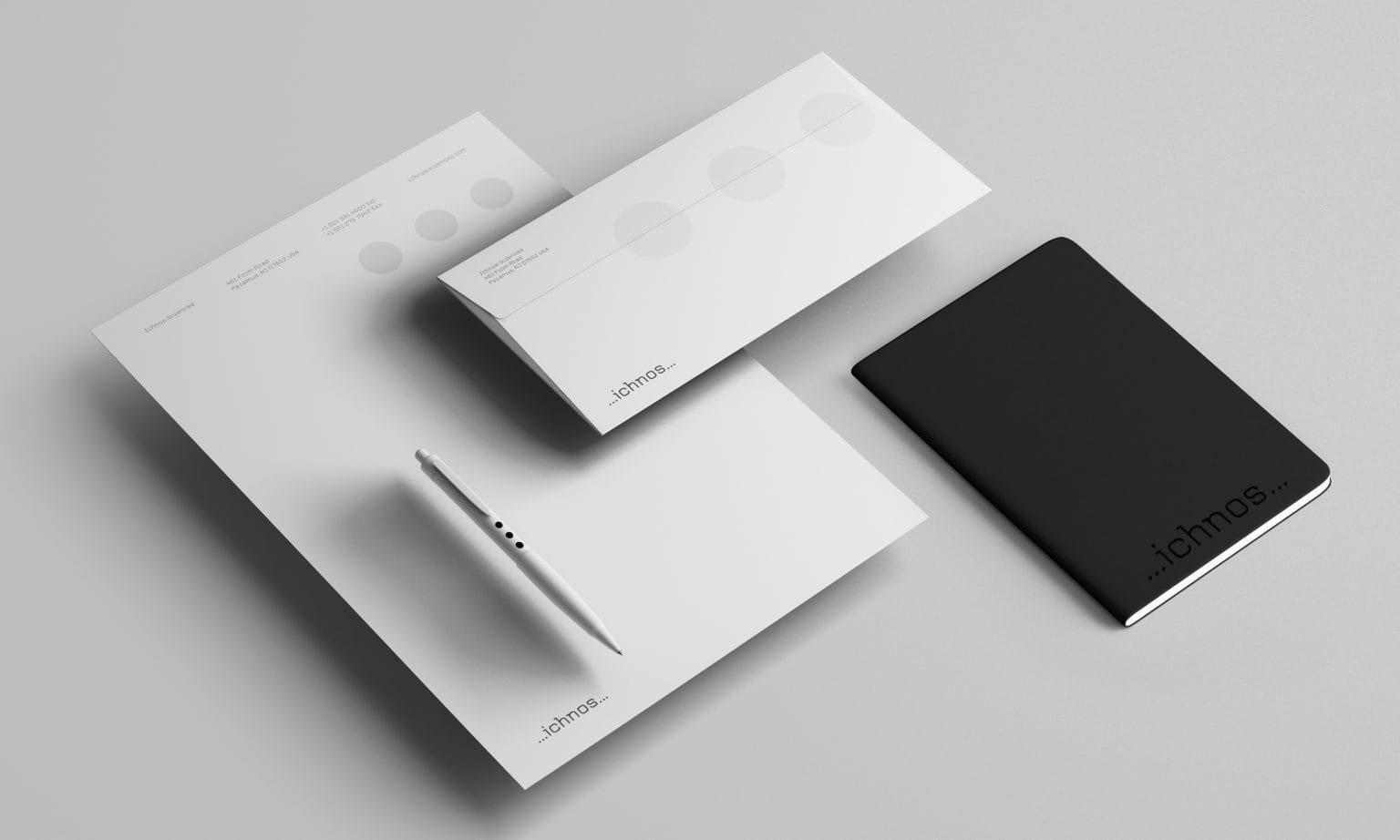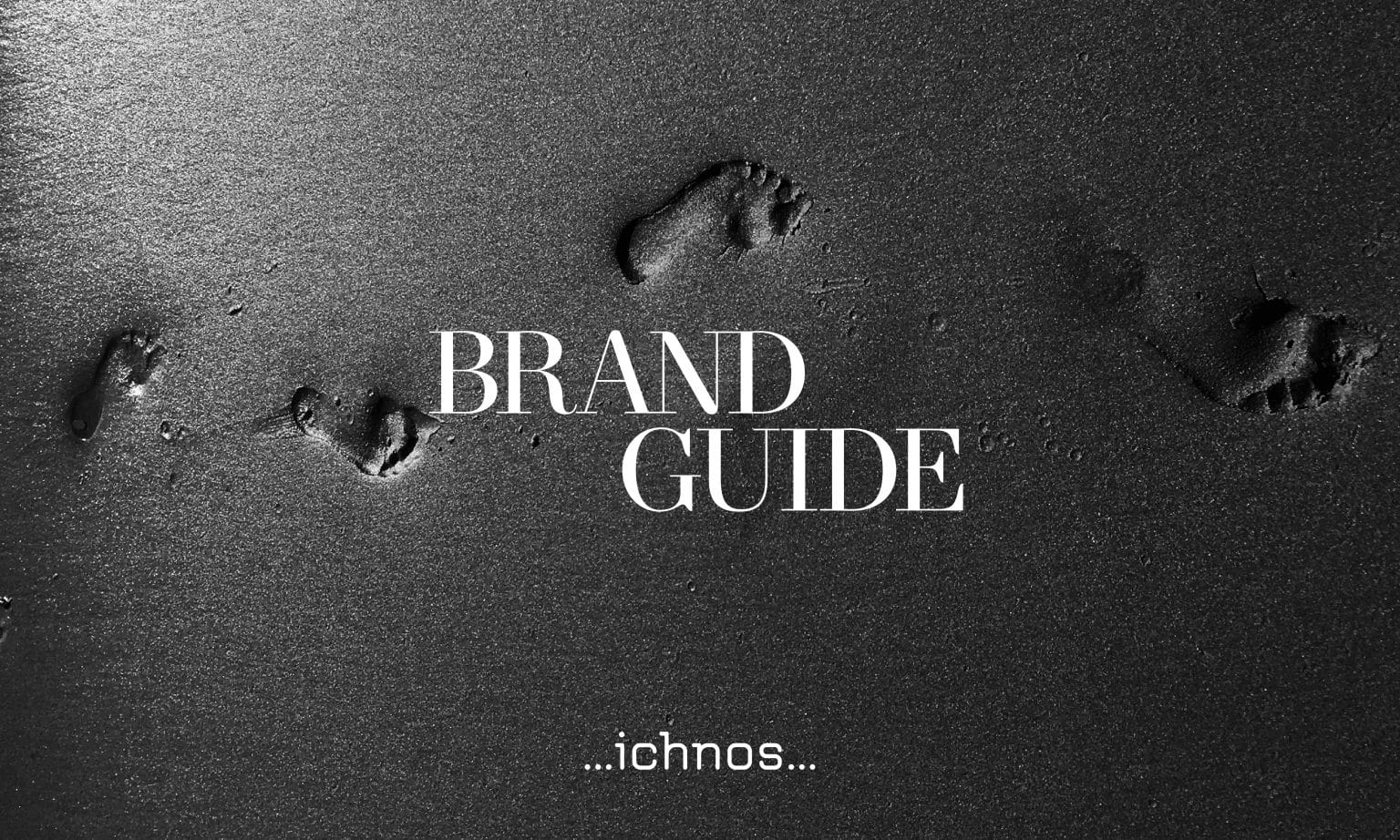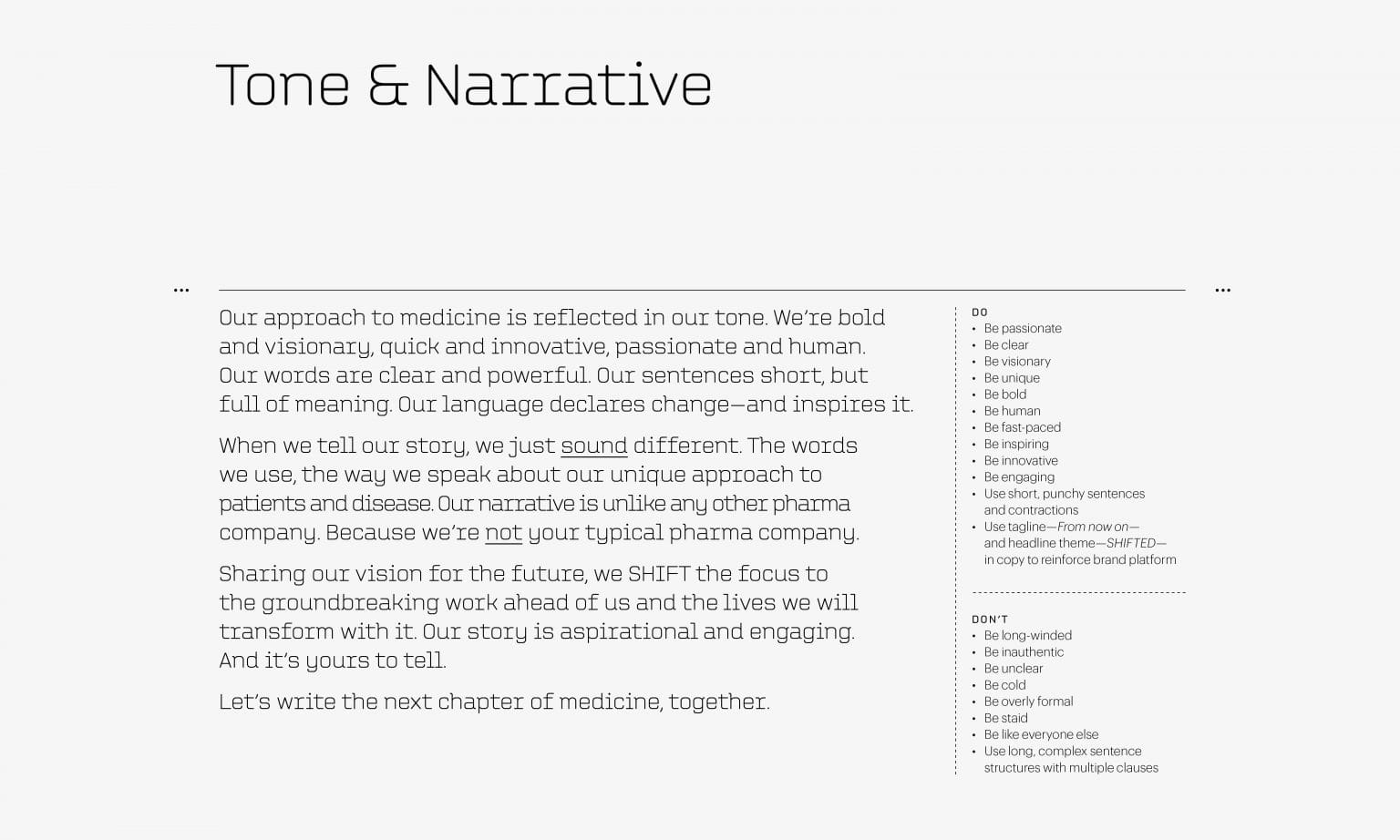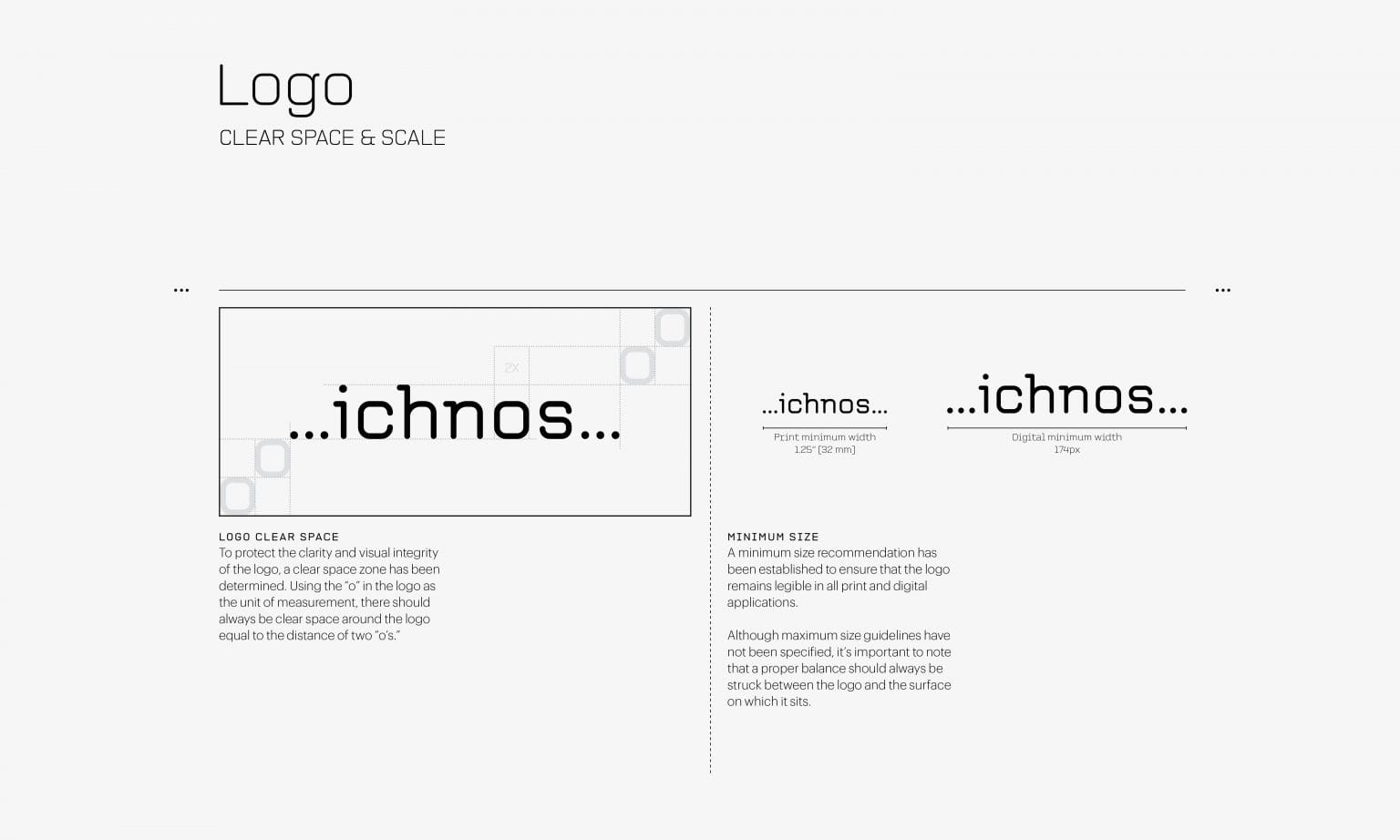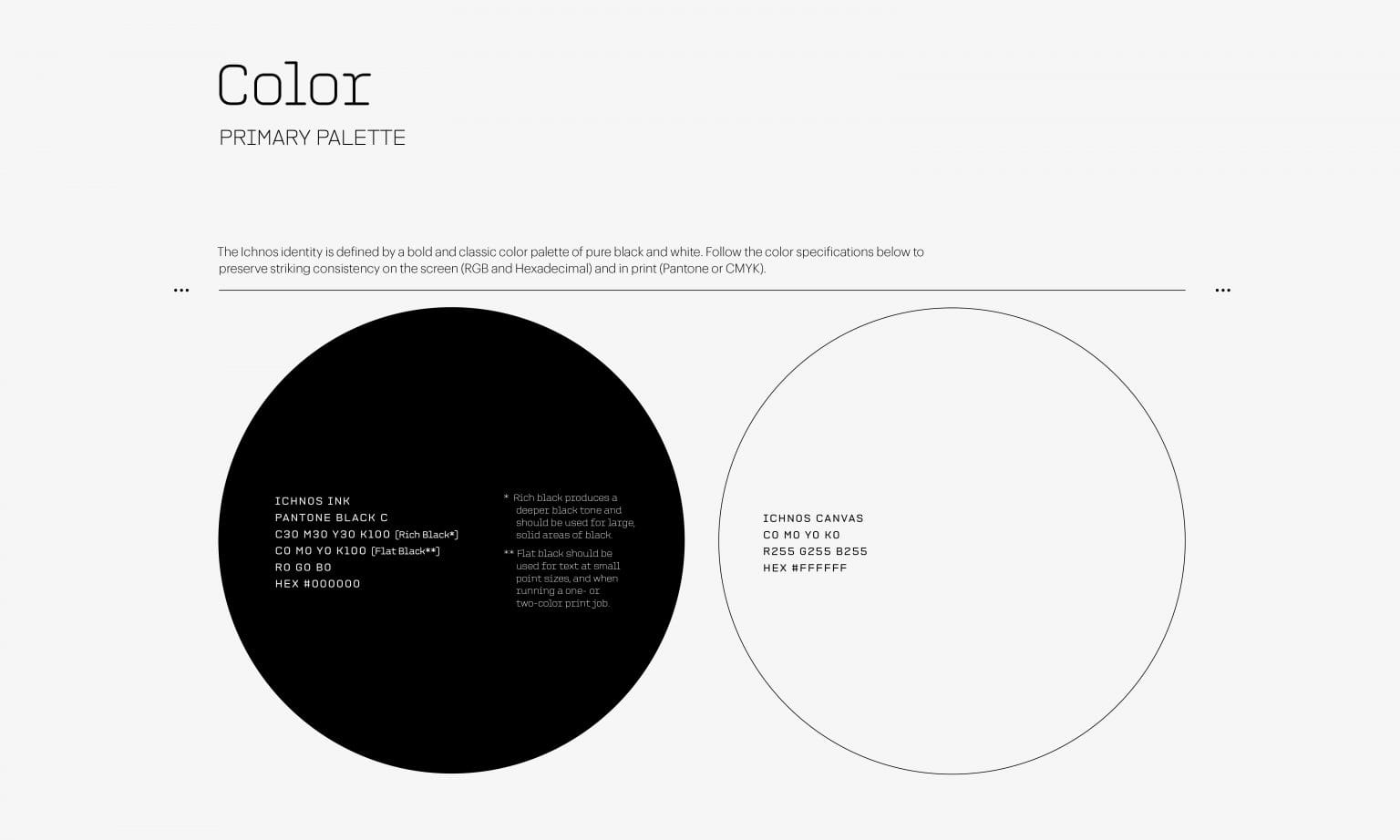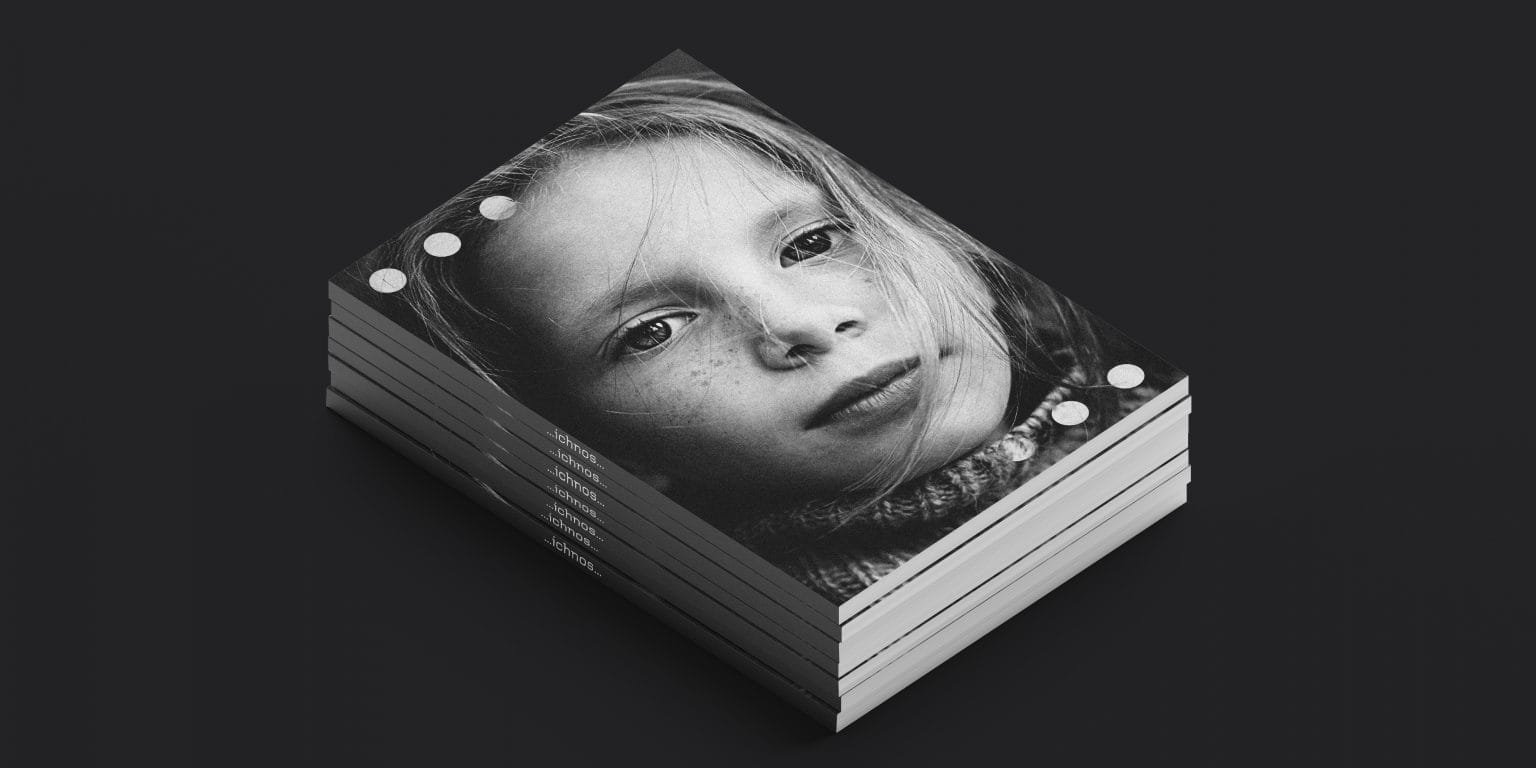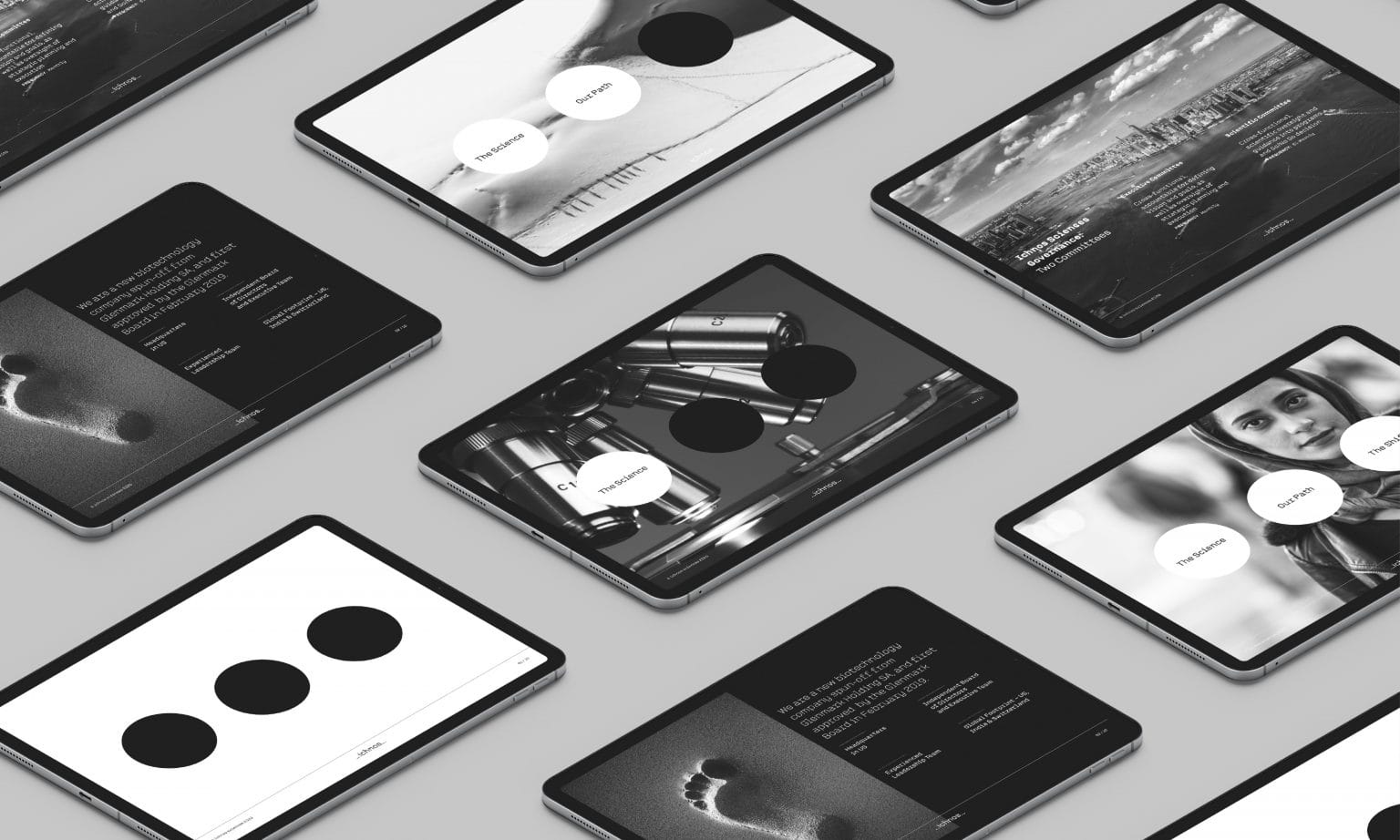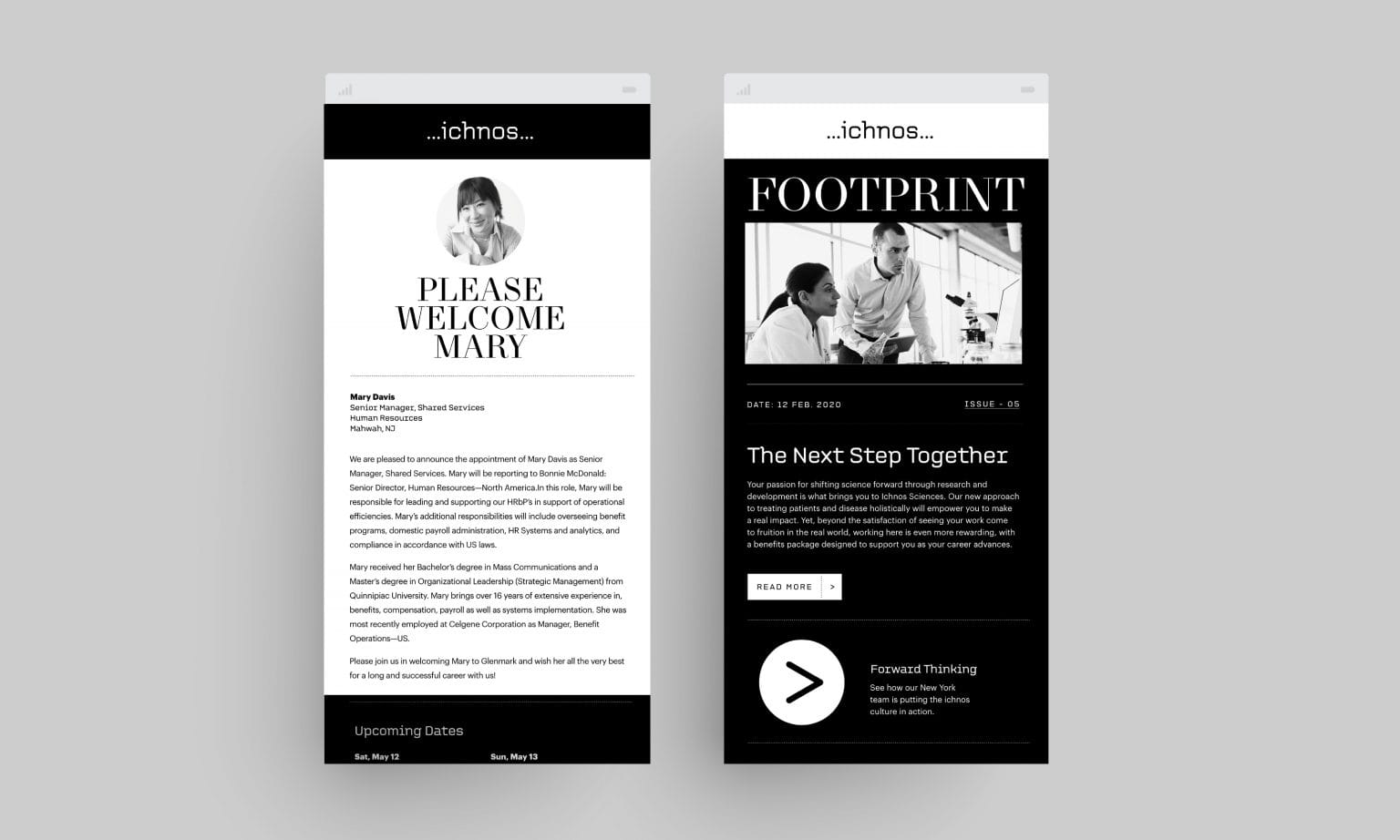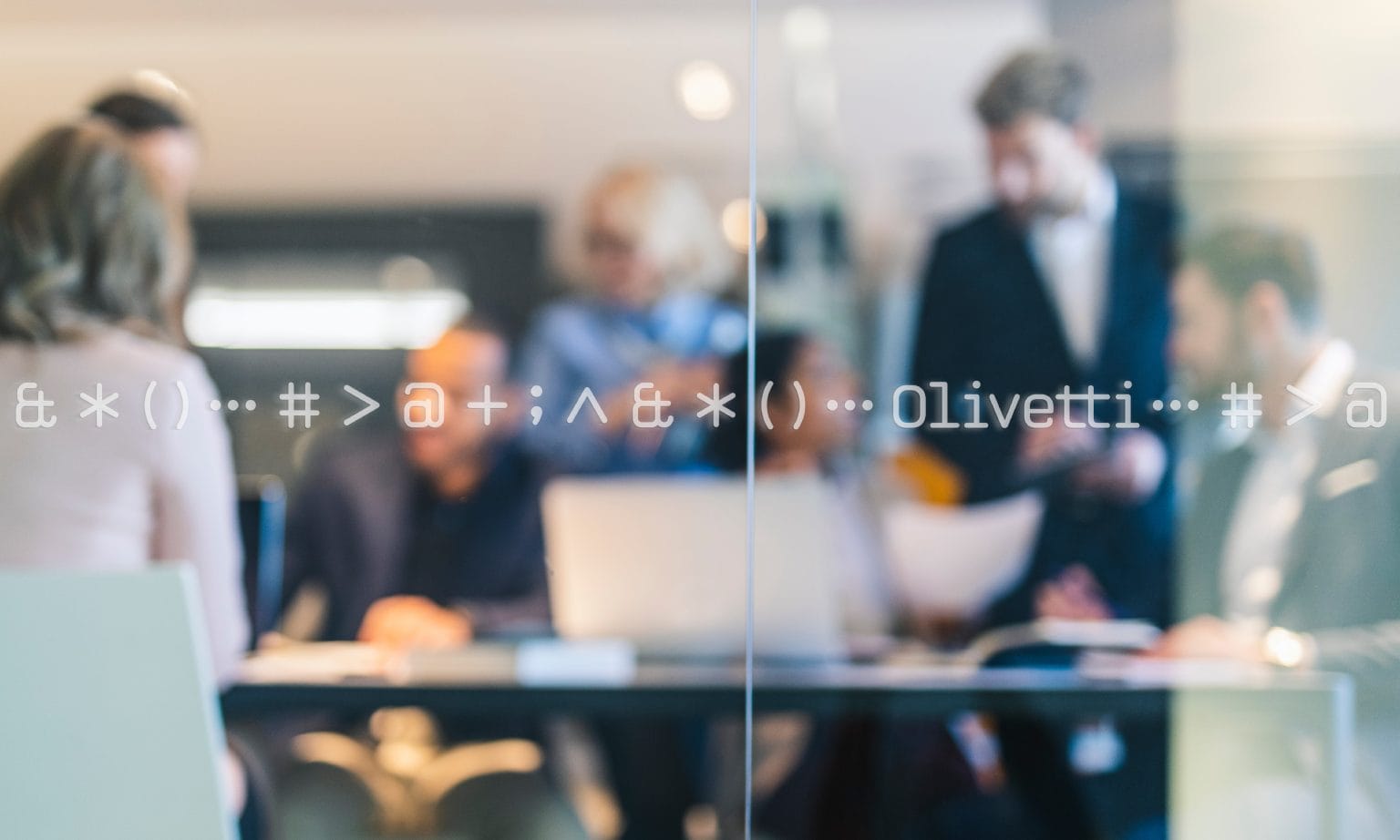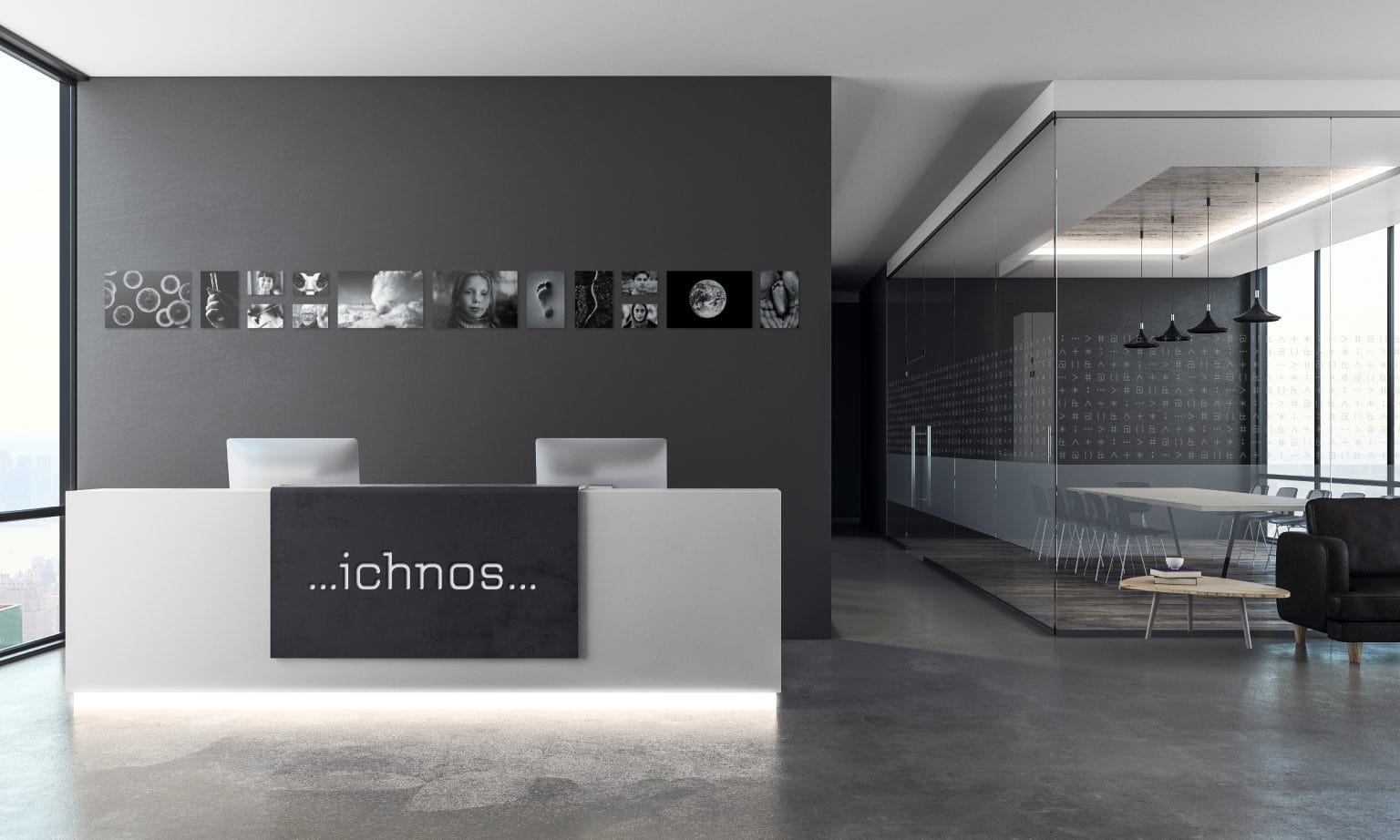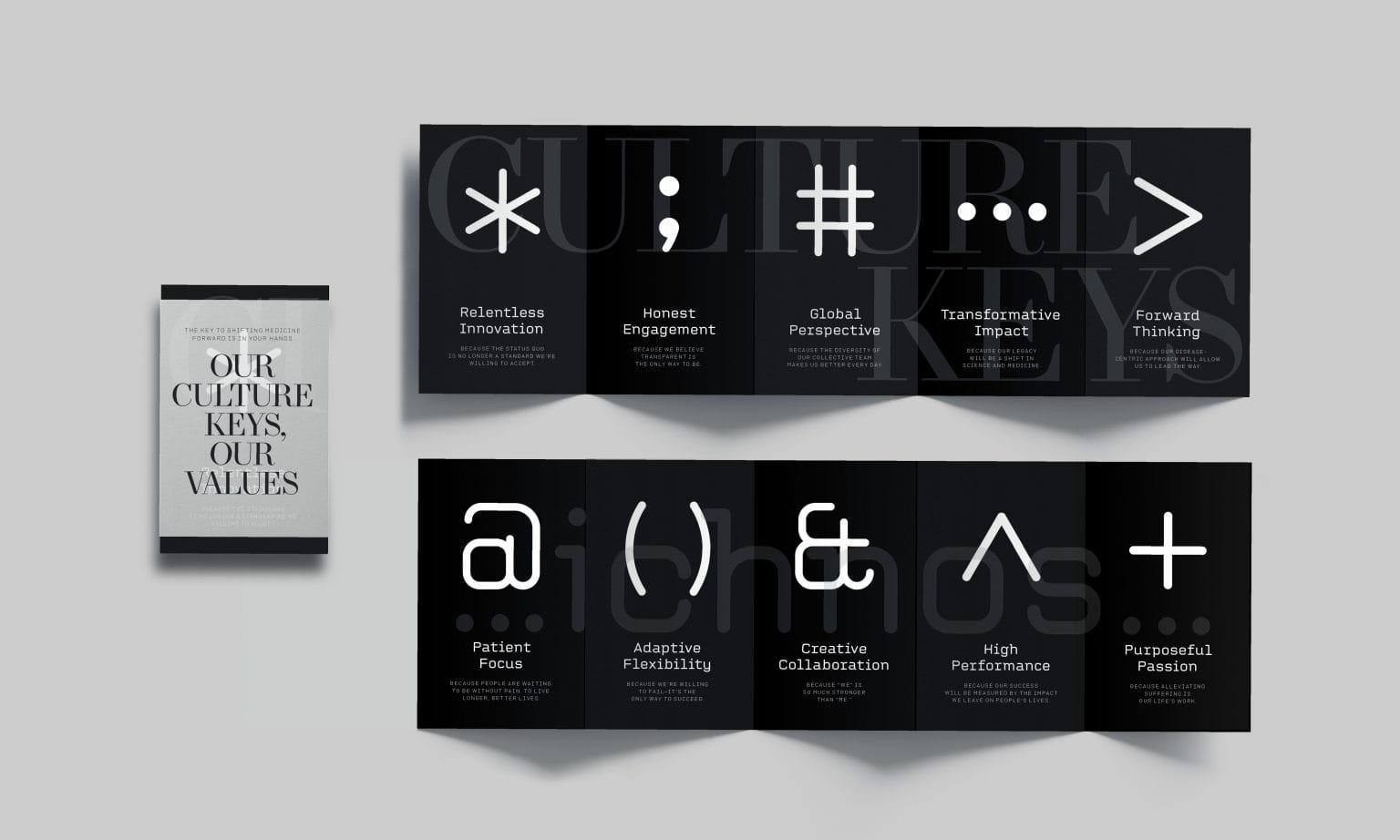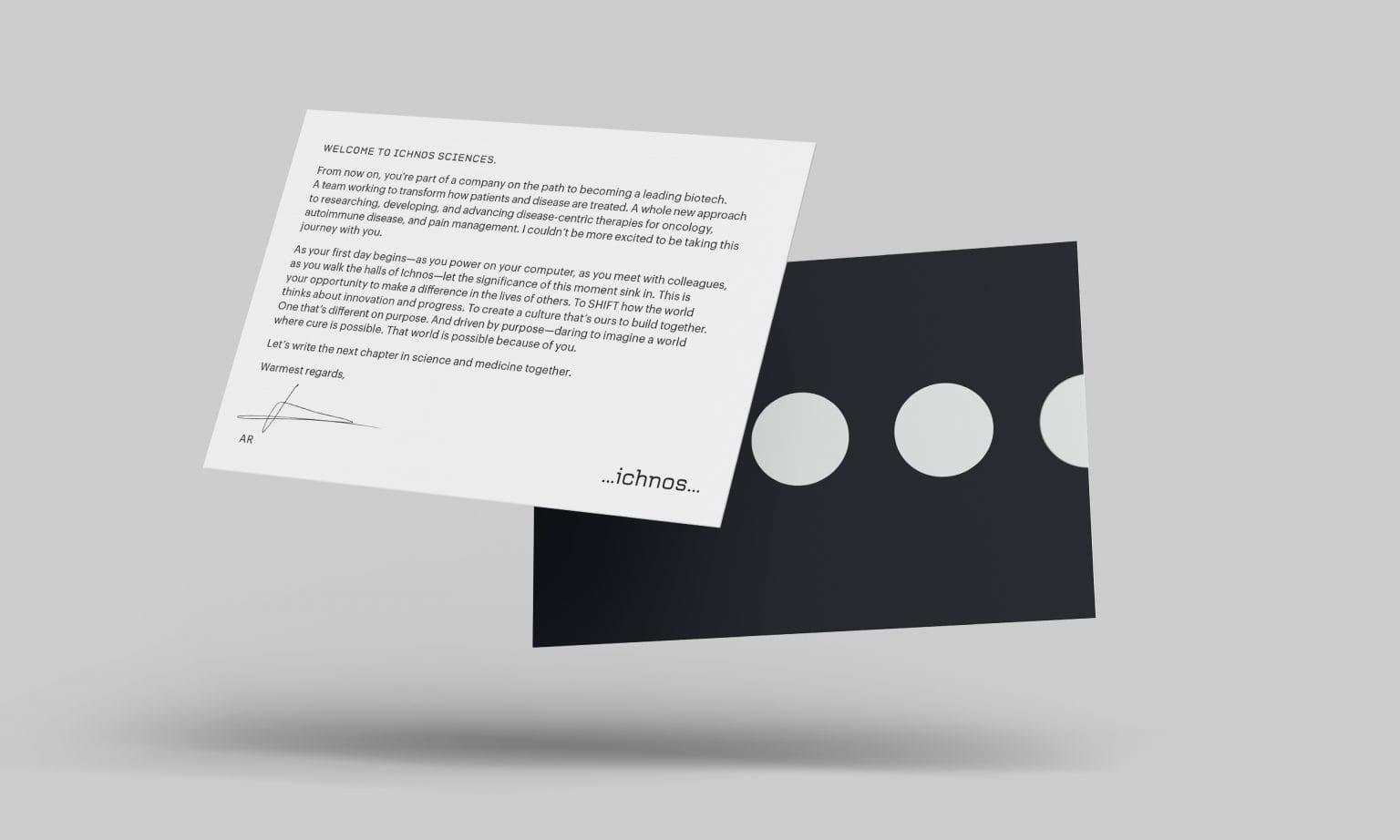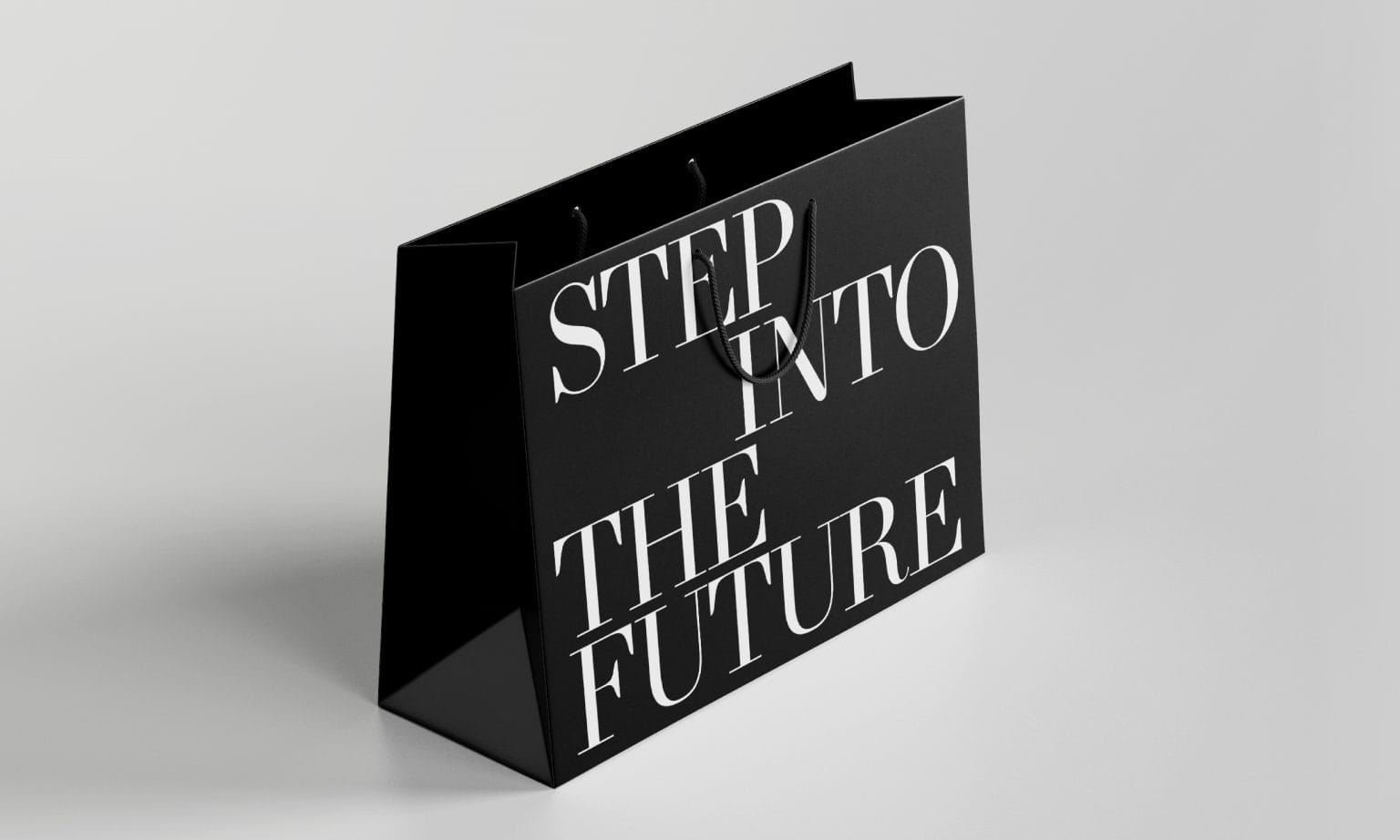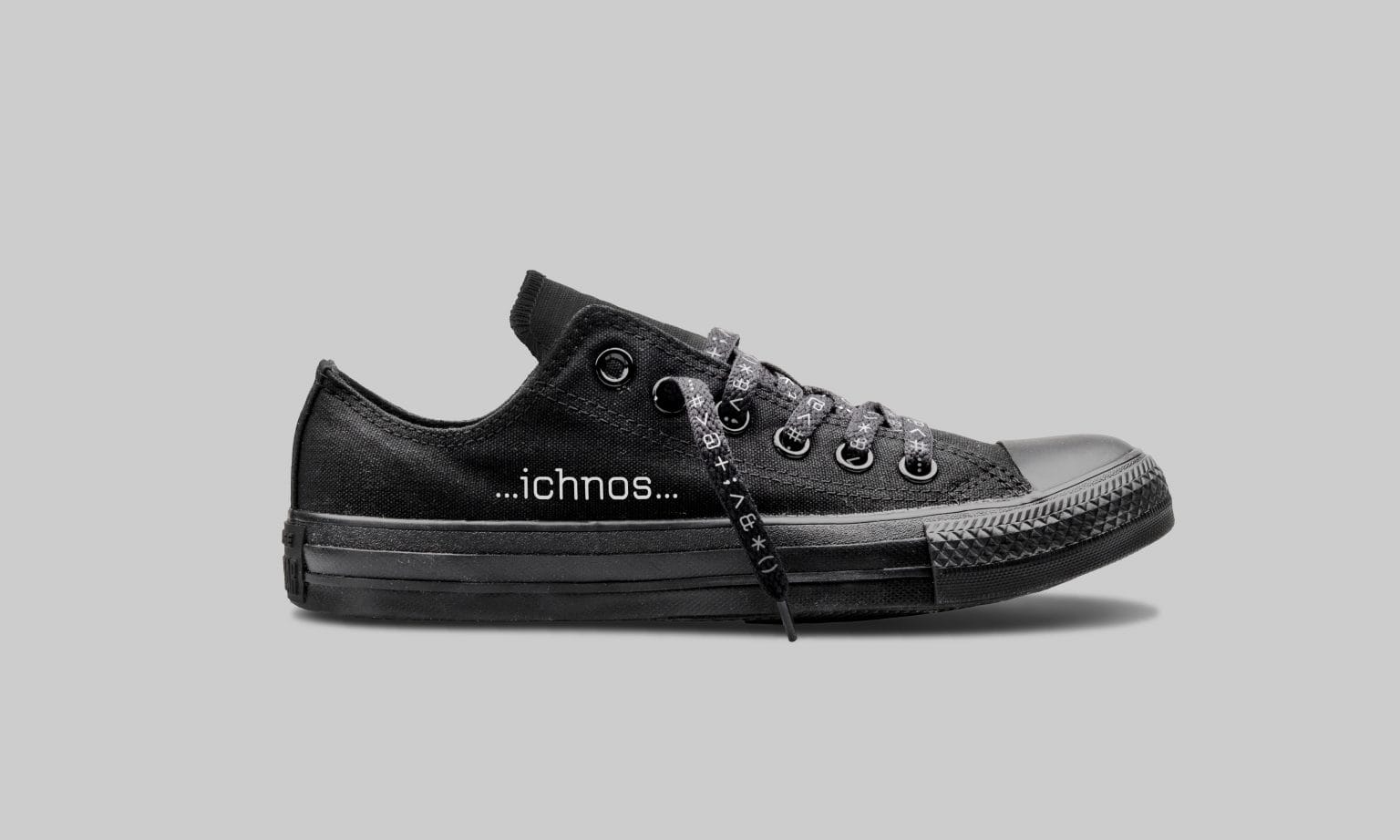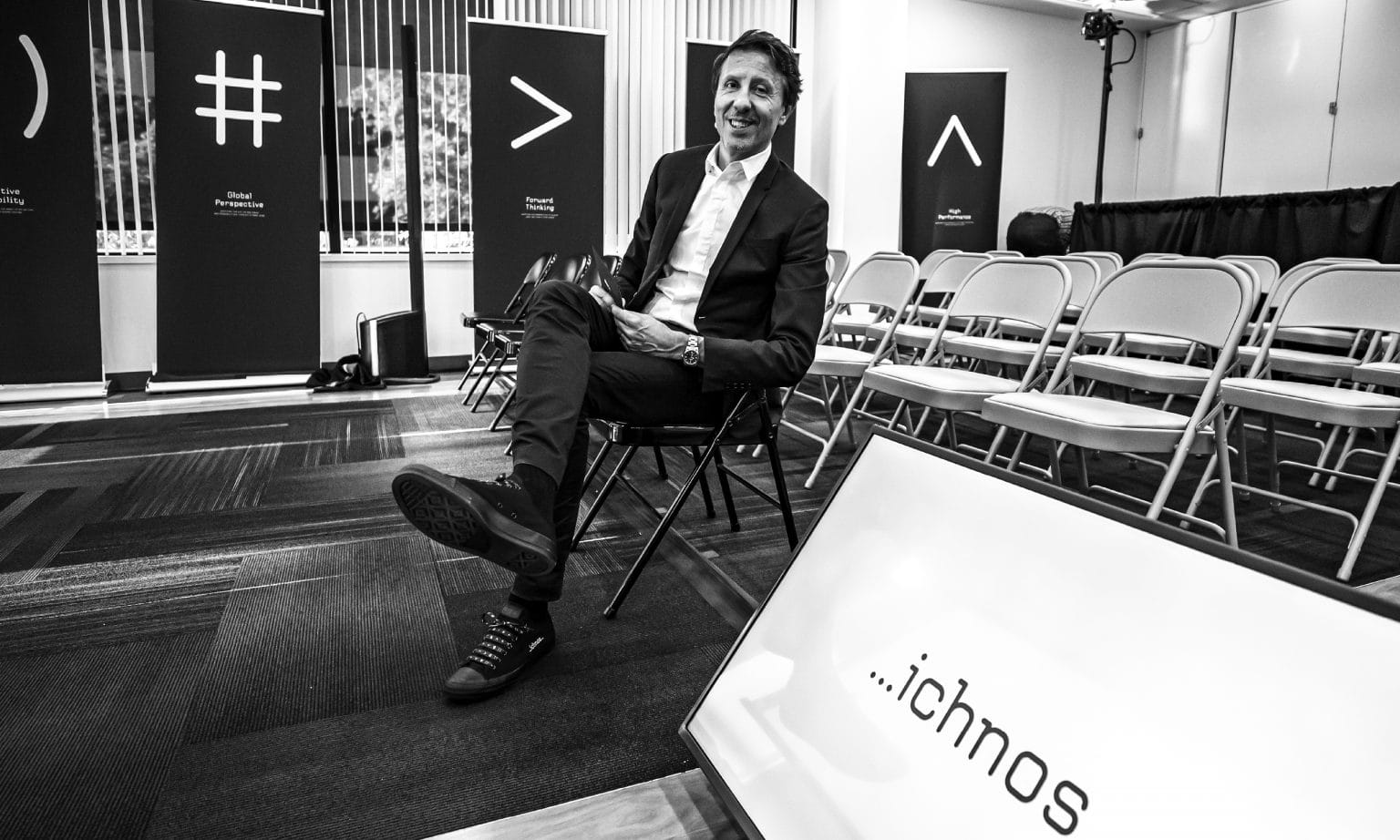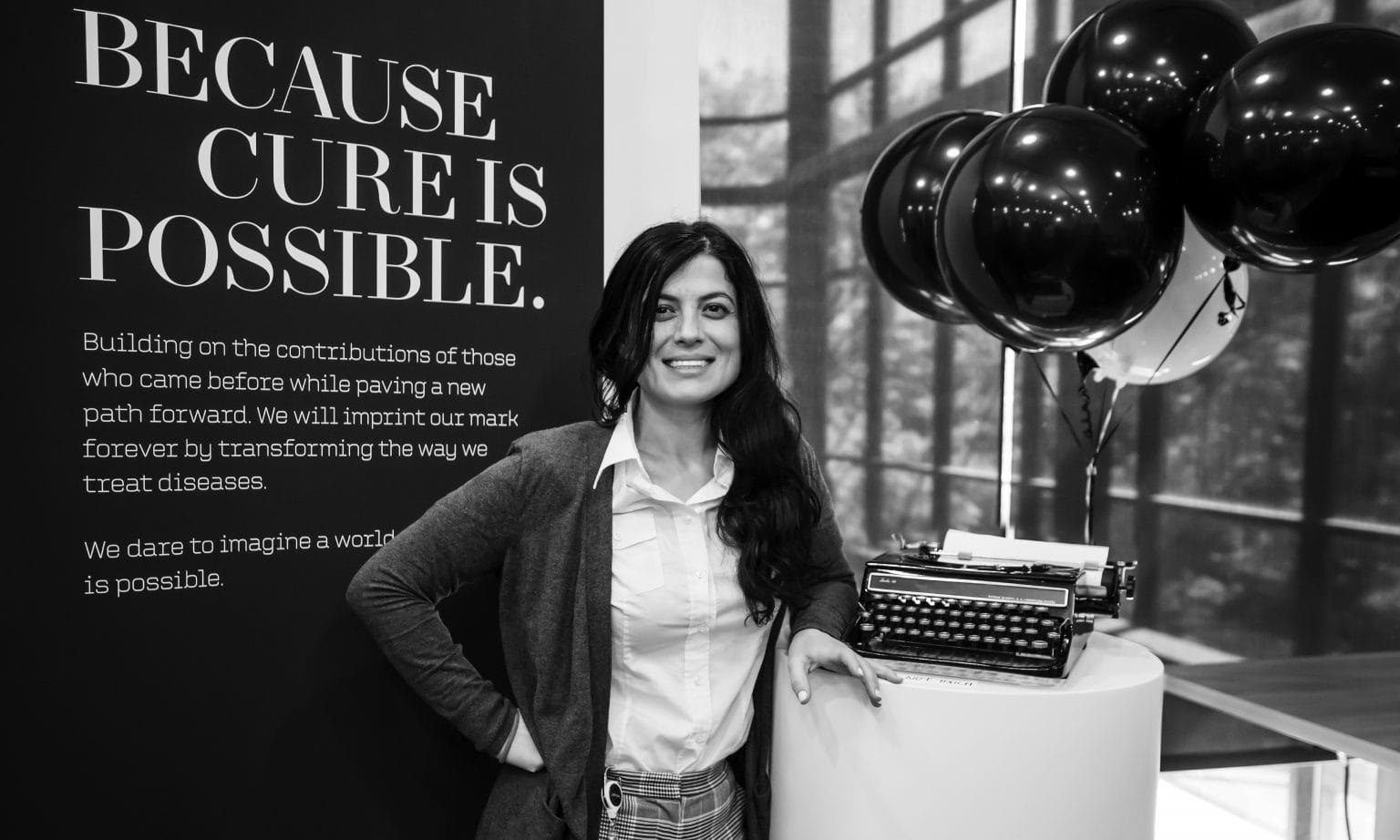 Market research
Positioning strategy
Corporate identity
Brand voice & messaging
Visual expression
Employee branding
Website
Video
Environmental branding
Brand guidelines