Takeda
Igi: The healing power of play.
Life is full of challenges for people with primary immunodeficiency (PI). With a weakened immune system, infection and other health problems can occur more easily. Treatment and lifestyle precautions are essential, but learning and accepting these habits isn't easy—particularly for kids. That's why Igi® is here.
Igi is a groundbreaking therapeutic doll that helps children with PI learn how to monitor and treat their illness. Created with Takeda, Igi is the heart and soul of a play kit that also includes a storybook, parents' guide, activity journal, and real medical equipment. Gentle teacher and loyal friend, Igi has made an indelible mark on the lives of thousands of children around the world. Originally developed in 2010, Igi has sustained several company acquisitions and is today a beloved centerpiece of Takeda's PI franchise.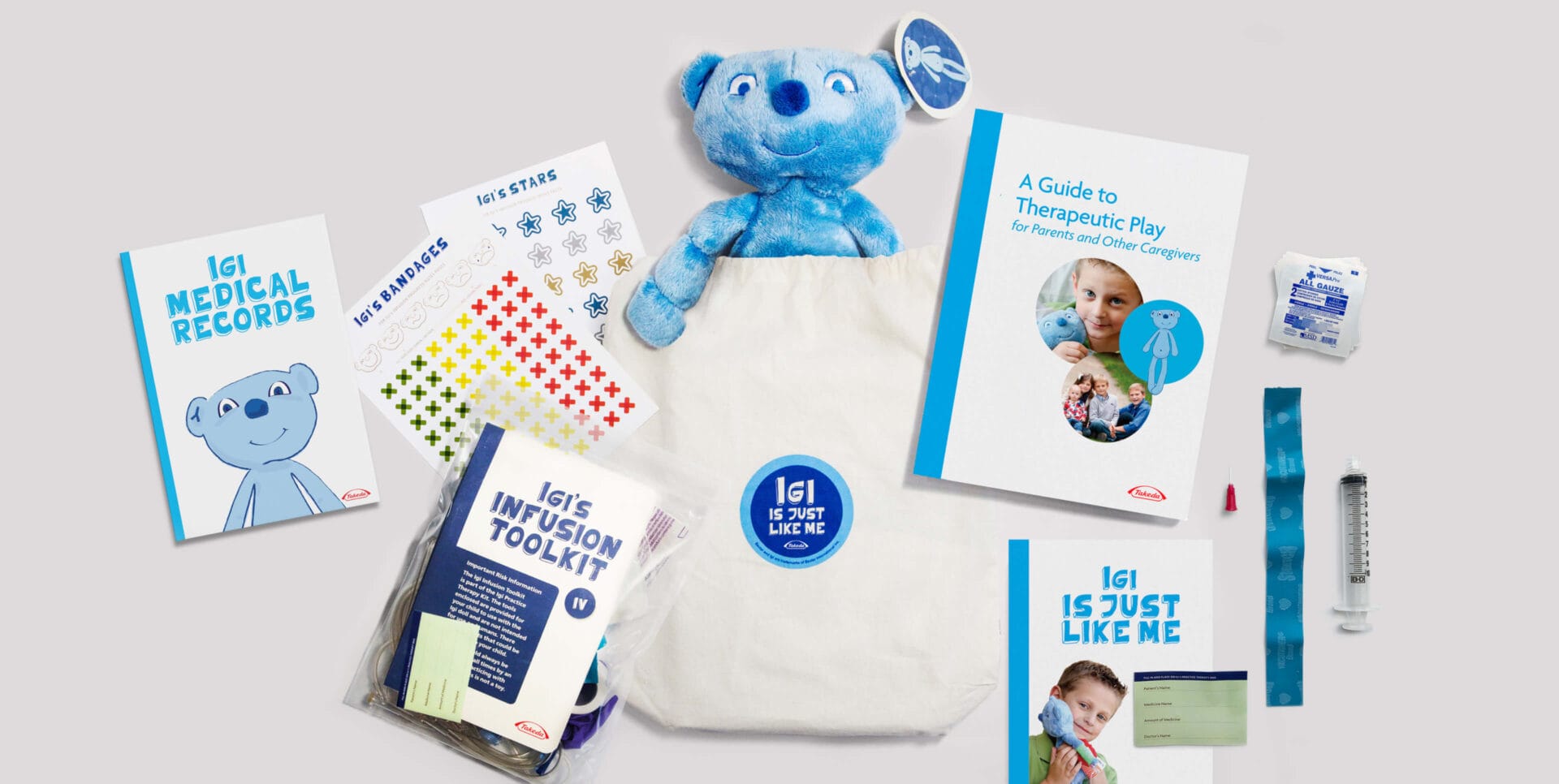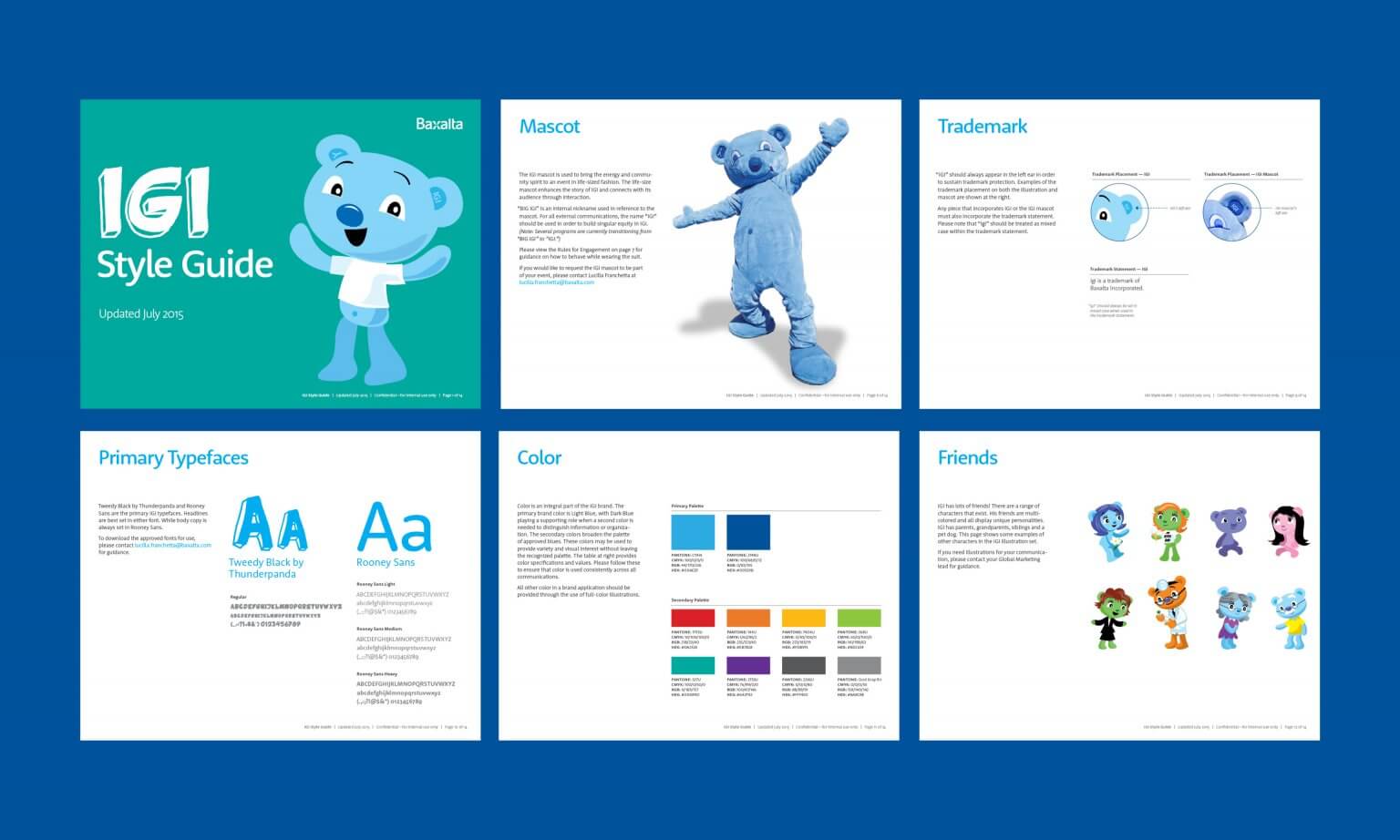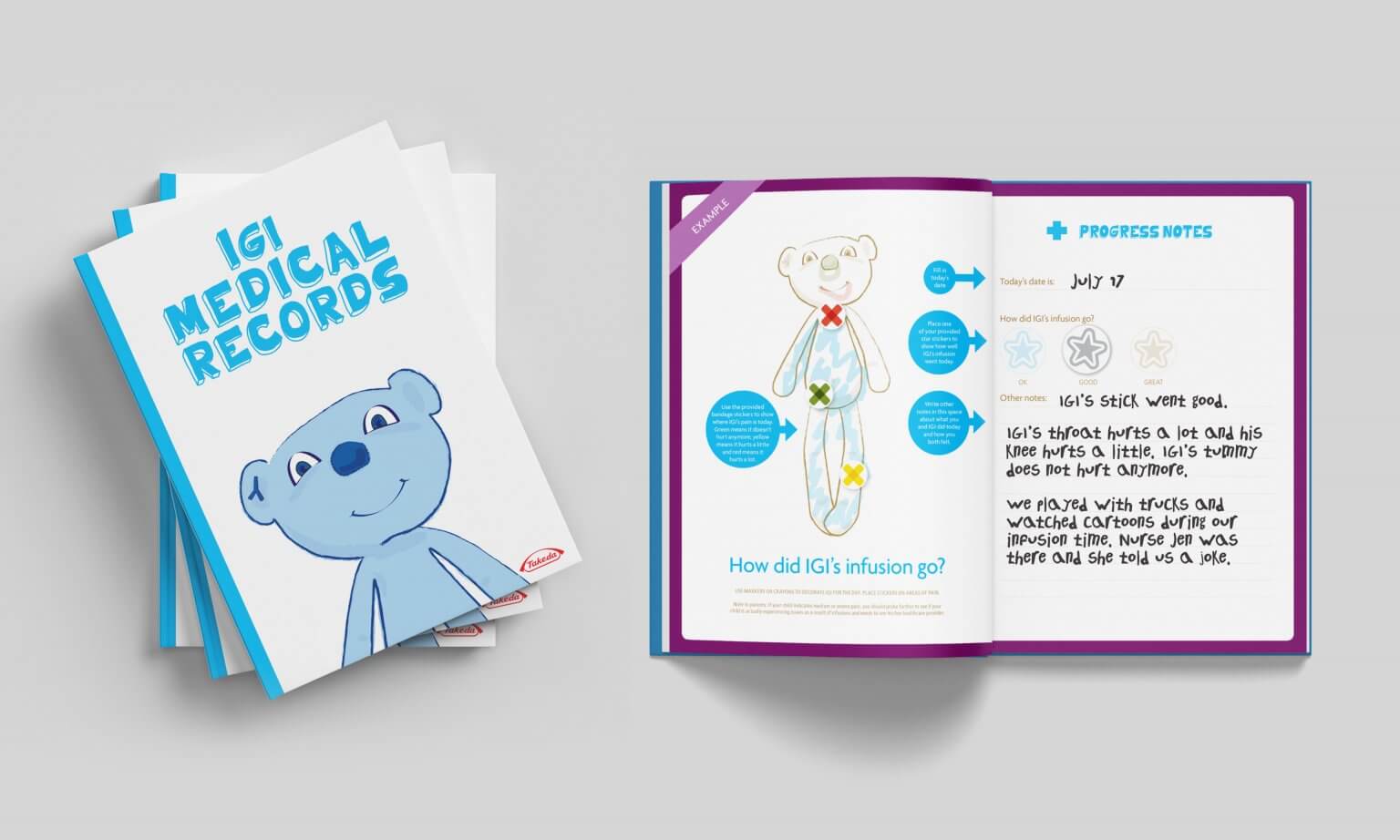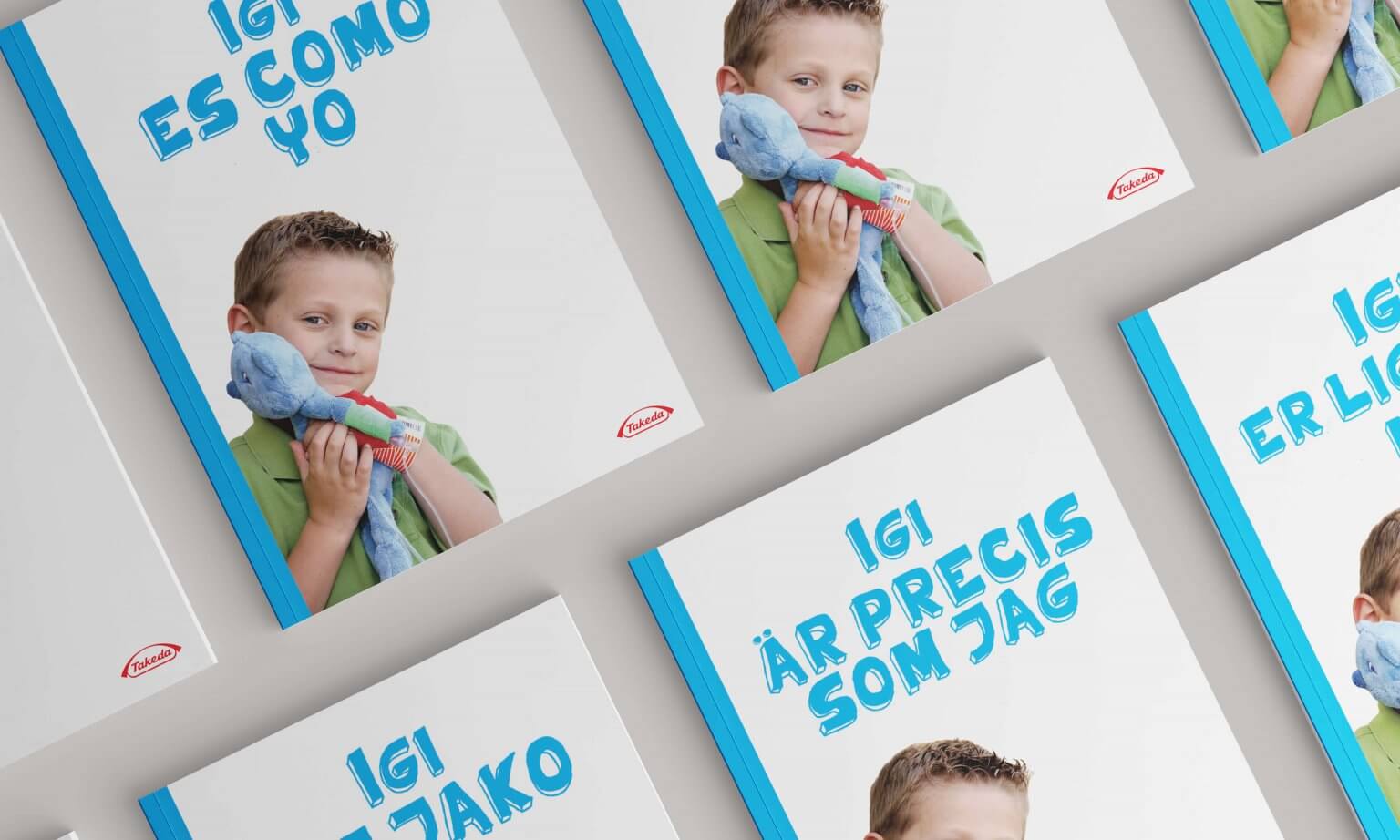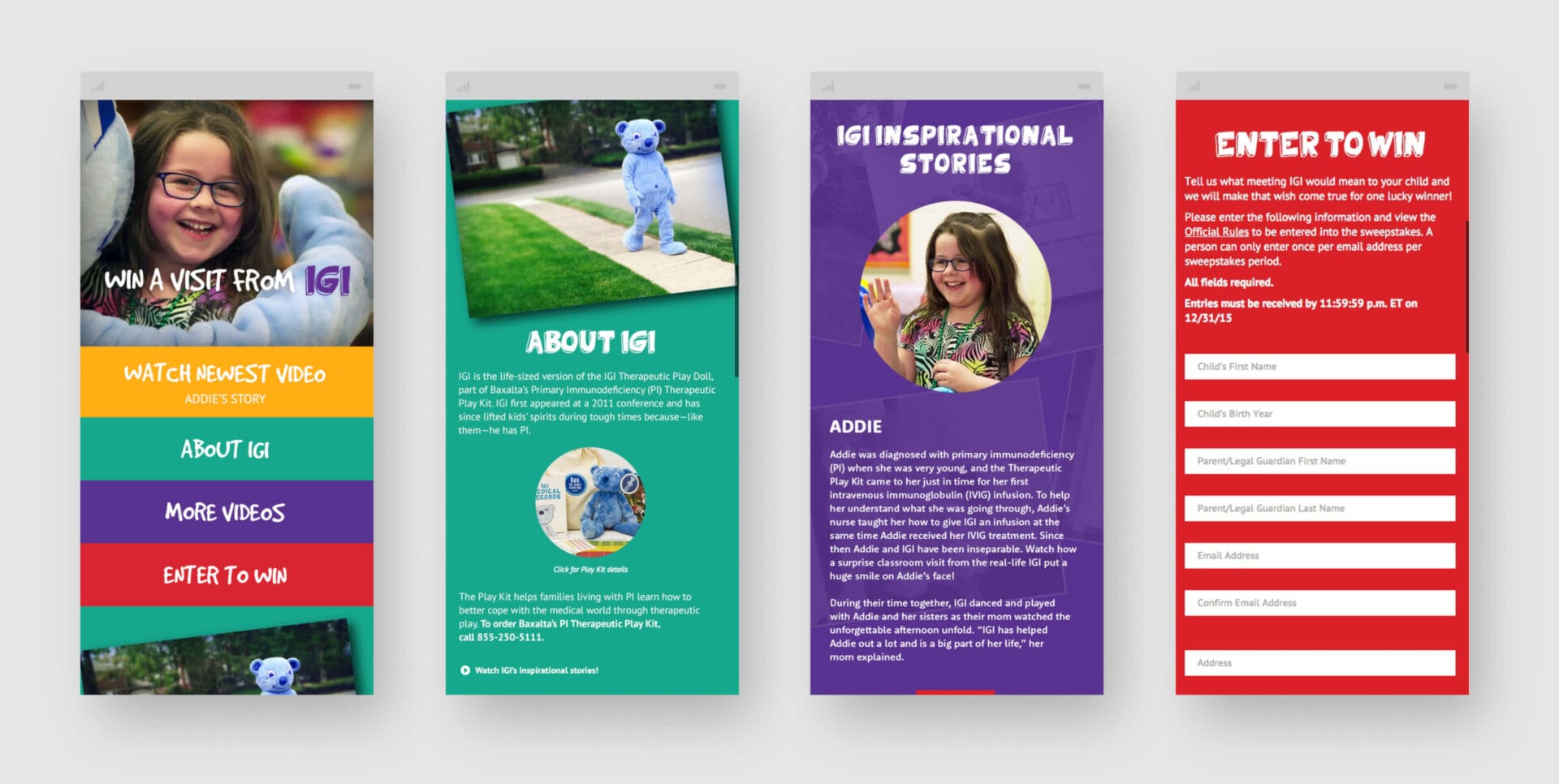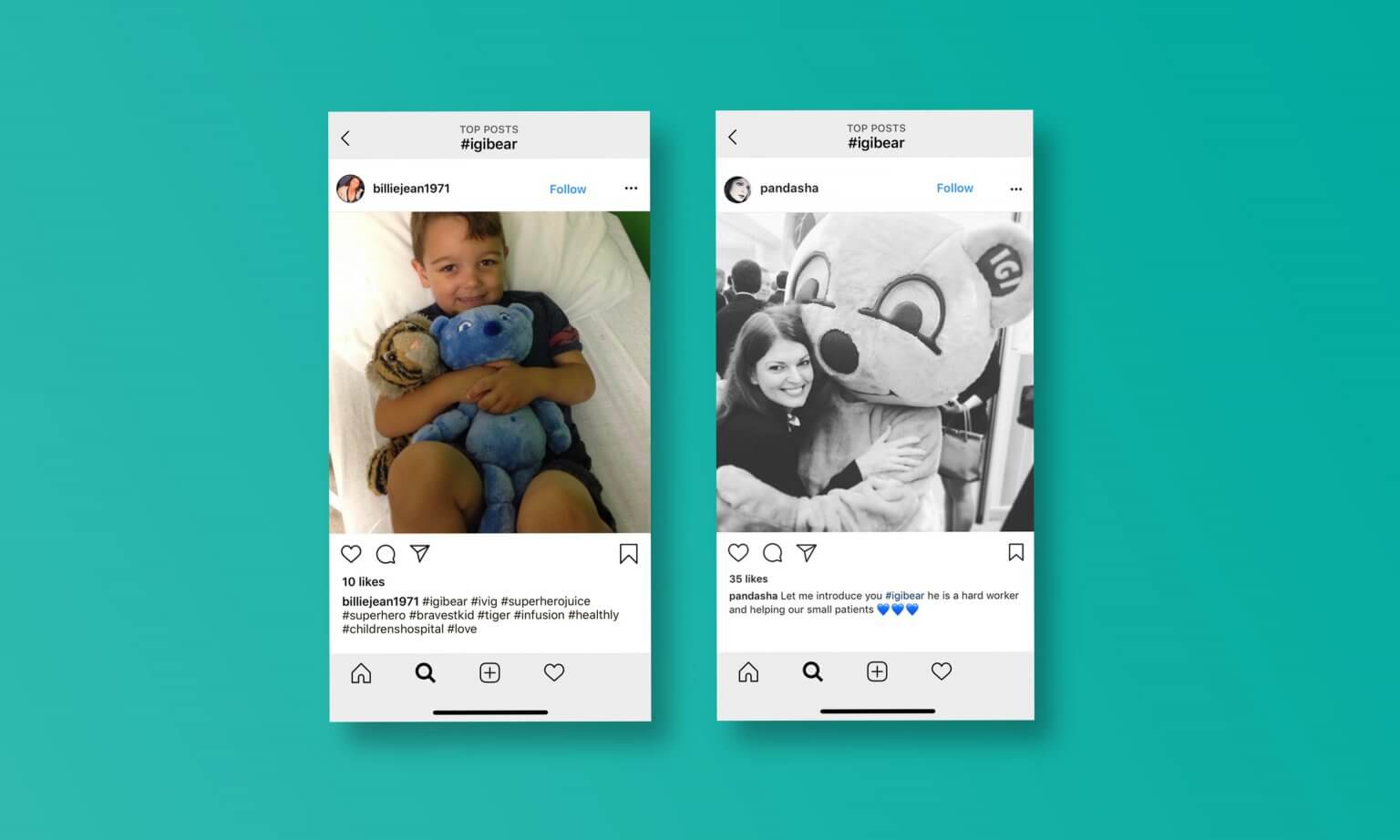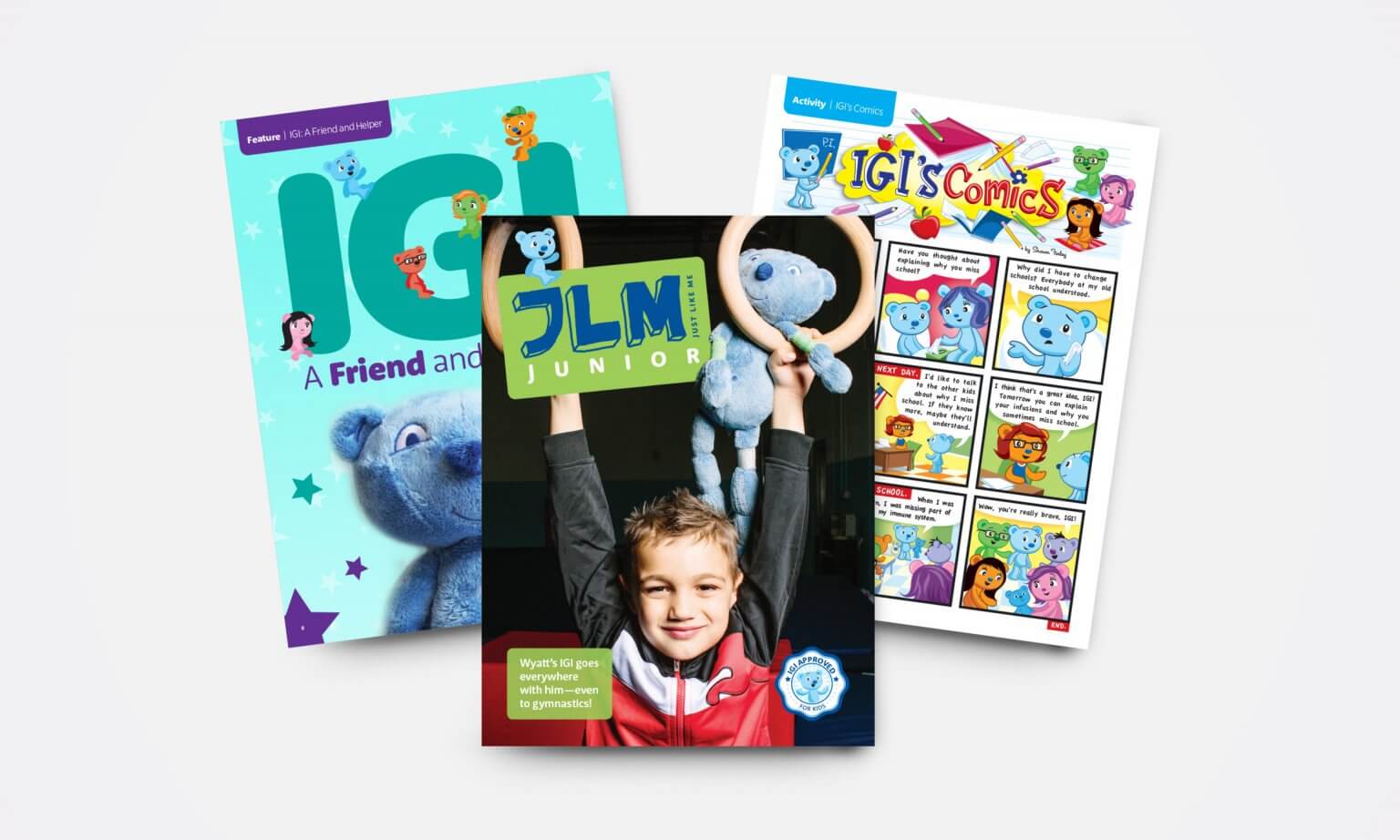 Research
Character concept & design
Program development
Educational collateral
Kit design & packaging
Video series
Every once in a while, you find a special group of people that does amazing things. Pivot Design is that group. Our business is complex, high-profile, and very time-sensitive. Pivot over delivers at every turn. Our relationship spans more than a decade and the reasons why are simple: outstanding work, amazing service, and great cultural fit.
Molly Painter
Former Director, U.S. Marketing
TAKEDA and the TAKEDA logo are trademarks or registered trademarks of Takeda Pharmaceutical Company Limited. MYIGSOURCE and IGI are trademarks or registered trademarks of Baxalta Incorporated, a Takeda company.