Northwest Community Healthcare
A big overhaul delivers.
Hospital websites can be a lot like hospitals: complicated, unwelcoming places. But Northwest Community Healthcare has always done things better. On the heels of our bold rebranding collaboration, a new flagship website was next.
The lift was huge. The front-end overhaul was massive on its own, and the technology integration expanded the scale exponentially. The new site seamlessly integrates a patchwork of platforms to enable visitors to find locations, search physicians, access MyChart, schedule appointments, and more—all from their phones, with WCAG compliance. Just over a year in the making, the site is now intuitive, clear, and crisp. A friendly front door to an even better experience.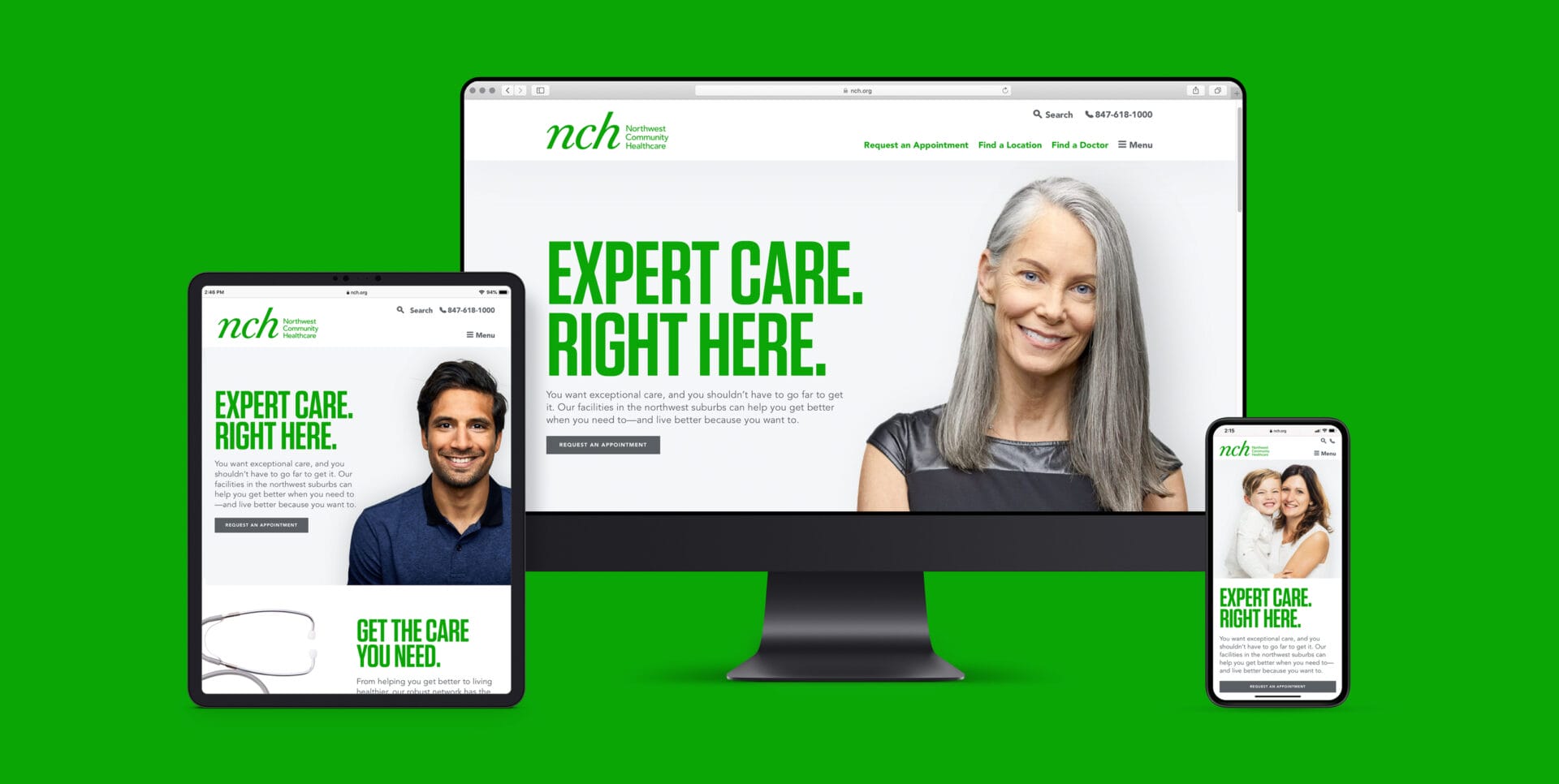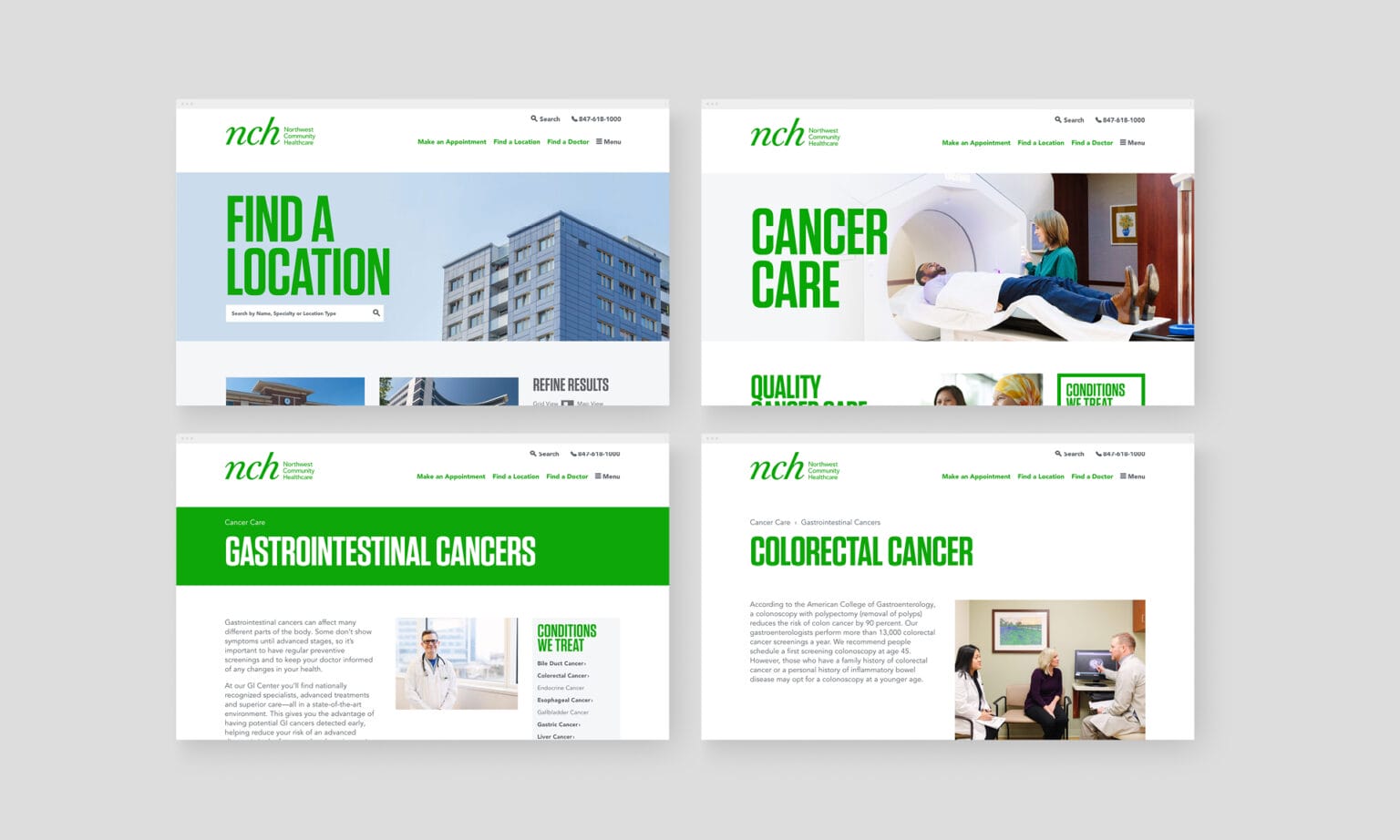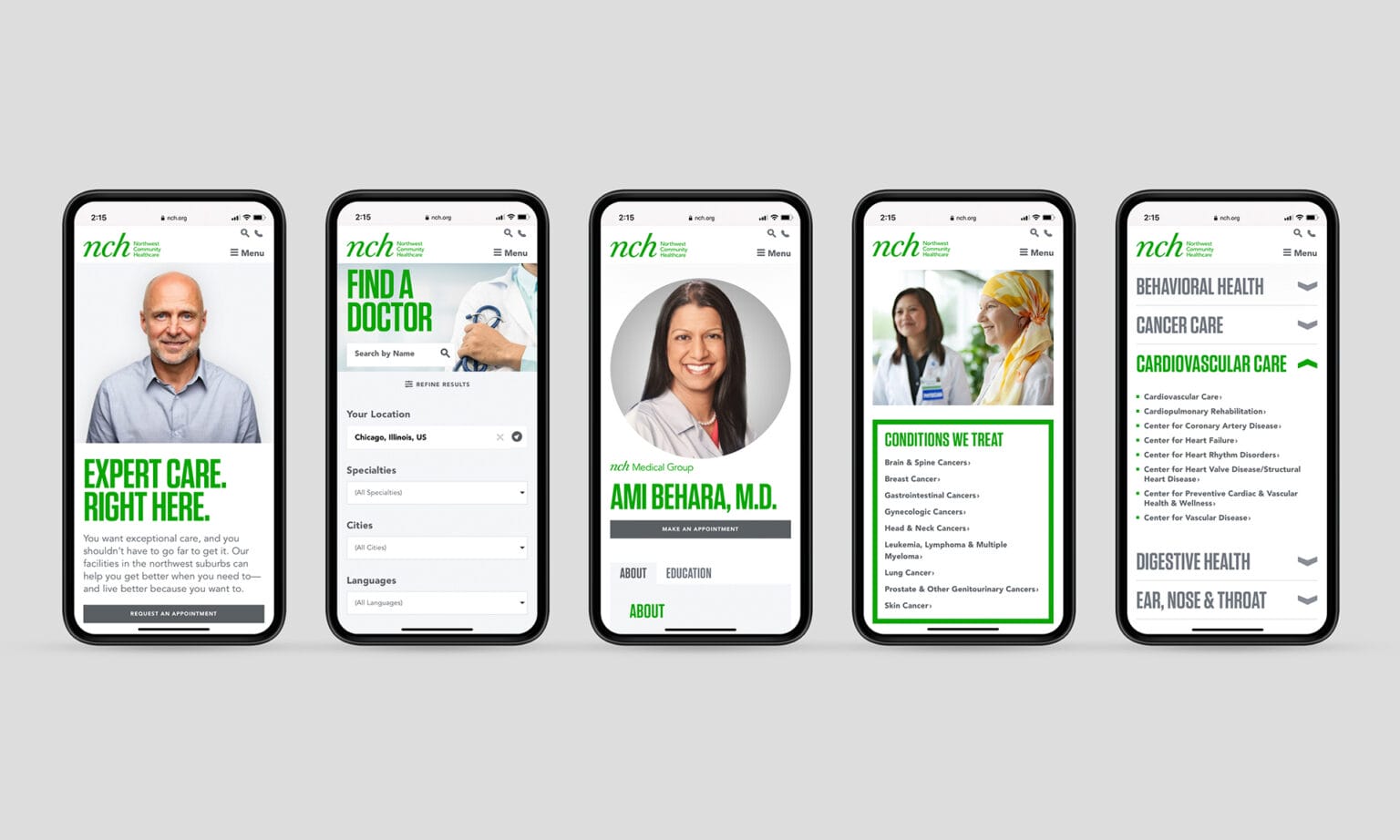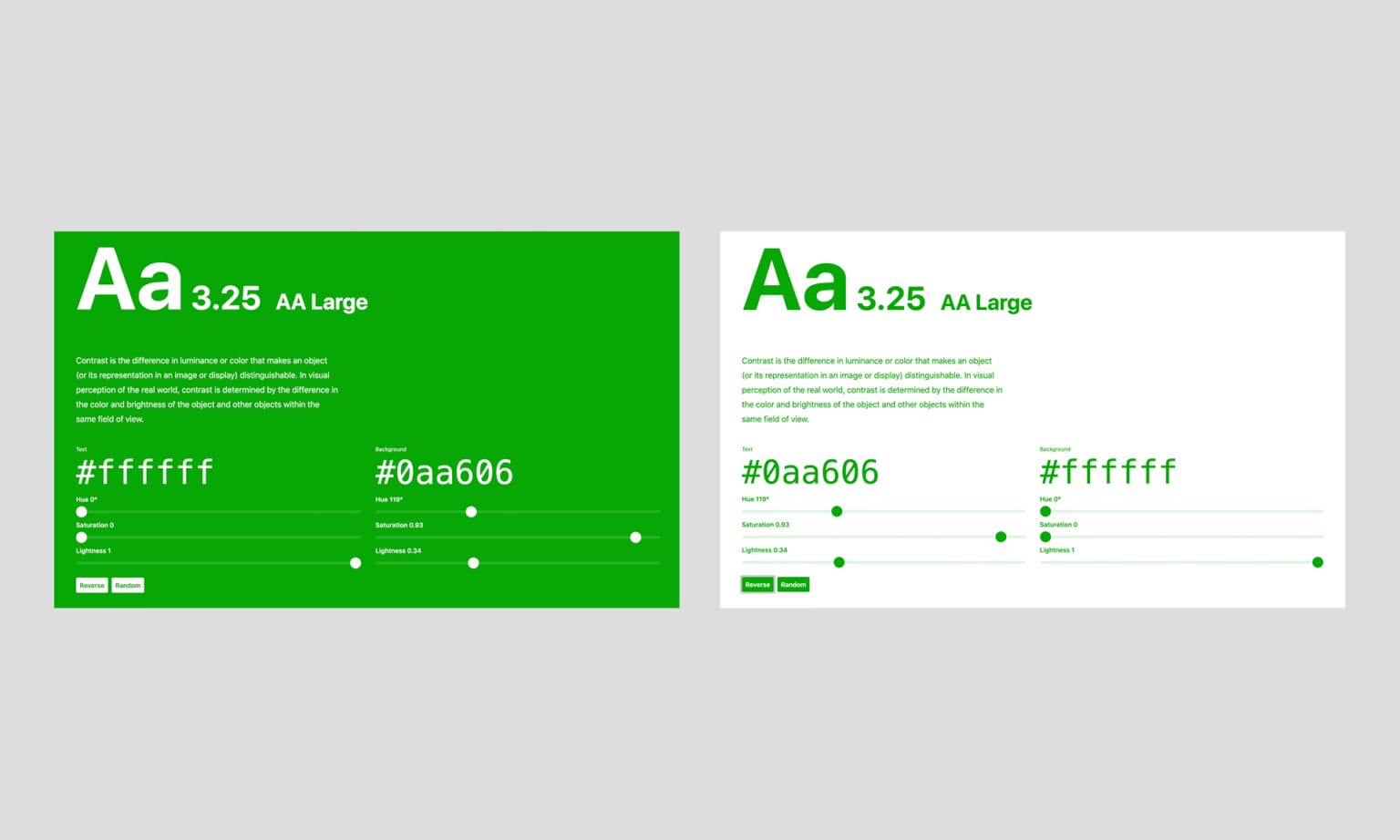 Information architecture
UI/UX design
Copywriting
Content migration
Development
API integration
Import automation
Form building
Custom functionality
QA testing